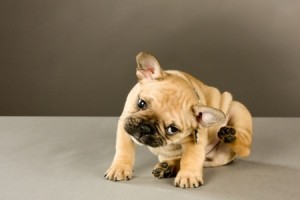 Fleas and ticks thrive in moist, warm areas, which means that your pet in Tampa is at constant risk of flea and tick issues year round. However, the warmer the weather, the higher the population of fleas and ticks will be in the area. When it is the normal flea and tick season, which usually lasts from about March through the end of September, you may want to take additional precautions to protect your pet.
Maintain Flea and Tick Treatment
It is important that your pet has a year-round flea and tick treatment regimen. You have many options for this year-round protection. There are medications that your vet can prescribe that keep fleas and ticks at bay. There are also flea and tick collars, sprays, and other chemical solutions that can be used on both your pets and their surrounding environment. Make sure that if you are using medication or flea and tick collars that you keep up with the routine. Most of these only need to be replaced or given every three months, and it is an easy thing to forget. Make sure to mark your calendar so your pet will remain protected.
Take Precautionary Measures
If you will be taking your pet to an area that is more likely to have fleas and ticks, such as the woods, camp sites, or the dog park, you might want to take some added precautions to protect your pet. You can double up on protection by adding a flea and tick collar even if your pet already takes medications. Talk to your vet about other precautionary measures you can take when your pet is at higher risk of fleas and ticks.
You should also take precautions in your yard. There are a number of pesticides that are available for your home and garden that will keep fleas and ticks out of your yard. In this way, you can add some protection for your pet, especially if they rarely leave your property.
If you are looking for new solutions for fleas and ticks this season, contact us today for more information about how we can help or to schedule an appointment for your pet.
https://newtampapet.com/wp-content/uploads/2020/06/logo5.png
0
0
affordablepet
https://newtampapet.com/wp-content/uploads/2020/06/logo5.png
affordablepet
2019-07-15 18:13:23
2019-07-29 18:14:29
Preparing for Flea and Tick Season: What You Need to Know