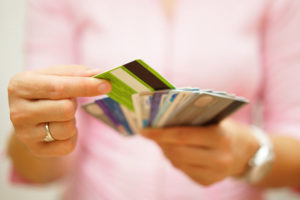 There is nothing more frustrating than having a sick or injured pet and not being able to afford their medical care. It can also be frustrating to have a new pet and need microchipping, spaying or neutering, and vaccinations, all of which really add up in cost. If you are unable to pay for your pet's emergency or necessary vet care, there are some options that may be able to help you.
Care Credit
Care Credit is a company that offers credit cards to use for pet care. These credit cards are sometimes easier to get than major credit cards. You can also only use the Care Credit card at approved veterinary clinics and doctors. Interest rates will vary based on the amount that you finance, but they range from 14.90 and 17.90 percent APR.
One of the best things about Care Credit is that if you spend more than $200 but less than $1,000, you will be able to get special financing that allows you to make a minimum monthly payment and pay no interest as long as it is repaid within the promotional period. This means that you can get your pet the care it needs without worrying about breaking the bank or spending extra money on interest.
Scratch Pay
Scratch Pay is a similar program to Care Credit, but you don't get a credit card. Instead, you apply for financing for a set amount that you need for a large veterinary bill. Interest rates vary depending on credit, but you can check to see if you qualify and what your interest rate will be without affecting your credit score. Payments are made monthly.
If you have been putting off your vet's care because you are concerned about the cost, how it will affect your budget, and or how it might prevent you from providing for your family's basic needs, contact us today for more information about how you can take advantage of these two options for paying for your pet's care.
https://newtampapet.com/wp-content/uploads/2020/06/logo5.png
0
0
affordablepet
https://newtampapet.com/wp-content/uploads/2020/06/logo5.png
affordablepet
2019-08-15 20:10:21
2019-08-25 20:19:12
Paying for Your Pet's Emergency and Necessary Care