Affordable Pet Hospital Staff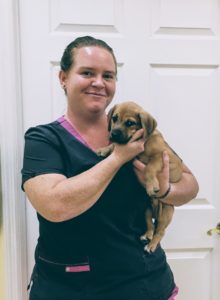 Practice Manager
Jessica was born in Florida, yet raised in a small northeast Texas community where she spent most of her high school career focusing on FFA. In 2010 she was awarded with the American Degree and went on to study Agriculture Education at a local college. She spent several years breeding both racing bred Arabians and Quarter horses but decided to move back to Florida in 2015. Jessica has been a vet tech off and on for the past 10 years; her other jobs included flying with horses overseas, training dogs using both foundation training and pack mentality, working on horse and cattle ranches, and even managing a doggy daycare. When she's not at work, Jessica loves spending time with her dogs, cats, and horses at home.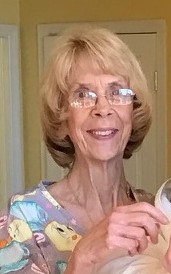 Receptionist
Phyllis has been working in Veterinary practices for 23 years before coming to Affordable Pet Hospital. When not working she enjoys taking care of her family which includes her husband, Carl, two mischievous cats, Trouble and Bugs, and two pampered horses. She also enjoys singing in an ensemble and choir at her Church to fill up the rest of her time.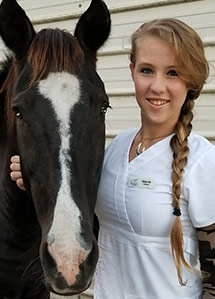 Veterinary Technician
Rebecca graduated from the University of South Florida in 2016 with a Bachelor's degree in Integrative Animal Biology and a minor in Chemistry. She was born and raised here in Florida and grew up on a farm. She has always had a passion for the field of veterinary medicine and has been a part of this world since 2010 having seen patients of many sizes and species. In her free time, Rebecca enjoys doing obstacle course races all over the country, competing in many sports and spending time with her horses, goats, dog and cat.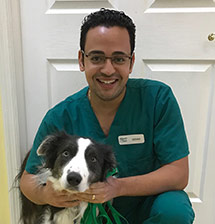 Veterinary Technician
Ibram was born and raised in Egypt. He went to school and became a Veterinarian in Egypt. He graduated from Vet school in 2012. He moved to the USA to achieve his goal of becoming an American Veterinarian. He has worked in the Veterinary field since 2008. He loves animals, wildlife, and music. Ibram is a very positive person and is always sharing his friendly smile with team members, customers, and patients.
Veterinary Technician
CJ is from Puerto Rico and moved to FL in 2012 to go to school. She graduated from Saint Leo University with a BS in biology and minored in psychology. She worked and volunteered in clinics back in Puerto Rico and now works and volunteers at SPCA. Her goal is to go to vet school soon. Her favorite animal to see in the clinic is K9.