Affordable Pet Hospital Staff
Dr. Debra Deem Morris, DVM, DACVIM
---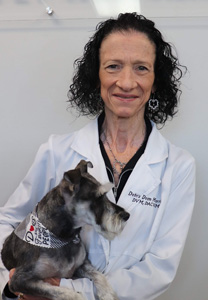 Dr. Morris attended Purdue University from 1972 through 1974 and was admitted to veterinary school after just two years. She earned her Doctorate of Veterinary Medicine from Purdue University School of Veterinary Medicine in 1978. Dr. Morris graduated first in her class and was awarded the Upjohn Award in Clinical Proficiency for both large and small animals.
After veterinary school, Dr. Morris completed an internship at Purdue University and a residency in Internal Medicine at the University of Pennsylvania. She passed the exam and became certified as a Diplomate of the American College of Veterinary Internal Medicine in 1983. Since then, Dr. Morris served on faculties of veterinary schools at the University of Pennsylvania, University of Georgia, and University of California School of Veterinary Medicine, where she taught veterinary students in the clinical setting and conducted research. She is the author of over 200 scientific publications and book chapters. After leaving academia, Dr. Morris served as a staff internist at two different locations.
Dr. Morris loves veterinary medicine because "It provides me with the opportunity to continually learn new things, exercise my mind, fulfill a need in society, act independently and interact with people on a level with which I have great proficiency."
Dr. Morris is a member of the American College of Veterinary Internal Medicine and the American Veterinary Medical Association. Her professional interests include all aspects of internal medicine and ultrasound.
At home, Dr. Morris has 2 cats, Melanie and Tiffany. Her favorite pet is an American Quarter Horse named Hunter and she spends most of her time outside of the hospital horseback riding and caring for Hunter. Dr. Morris also enjoys movies, plays, and museums, especially contemporary American art. She has three children all the same age, 31-year-old triplets. Her two daughters are nurses and her son is in medical school.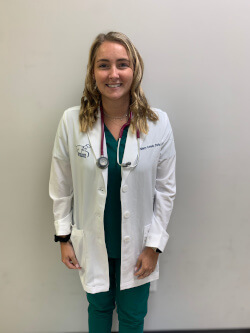 This is Dr. Mary Criado, she was born and raised in Pittsburgh, PA and received her DVM from Purdue University. She has a special interest in surgery and dentistry. In her free time, she enjoys spending time outdoors, walking her 2 dogs (MoJo and Irene), and lounging around with her cat, Jinx.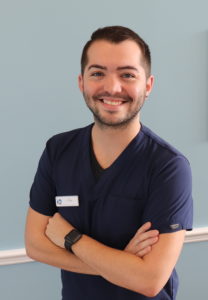 Joey graduated from Saint Leo University with a degree in International Tourism and Hospitality Management, and got started in the world of animals working with Guest Services at ZooTampa at Lowry Park. In his free time he enjoys visiting different theme parks and spending time with his cat, Jay.
Lizandra
---
Veterinary Technician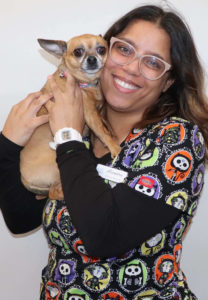 This is Lizandra Velez, people call her Lizzie or Busy Liz. Lizandra is a certified vet tech from Universidad del Turabo, Puerto Rico. She chose this profession when she first set eyes on Crocodile Hunter hosted by Steve Irwin. Since then she has been obsessed with animals. She now owns 3 dogs, one that she rescued from the streets in Puerto Rico. Her goal in life is to be able to work at a zoo with big cats, especially tigers. Her hobbies consist of watching docu-series of national geographics, scuba diving, reading romantic comedies, and going to Disney. (Tigger & Pocahontas are her favorite Disney characters).
Patricia Mathisen
---
Veterinary Technician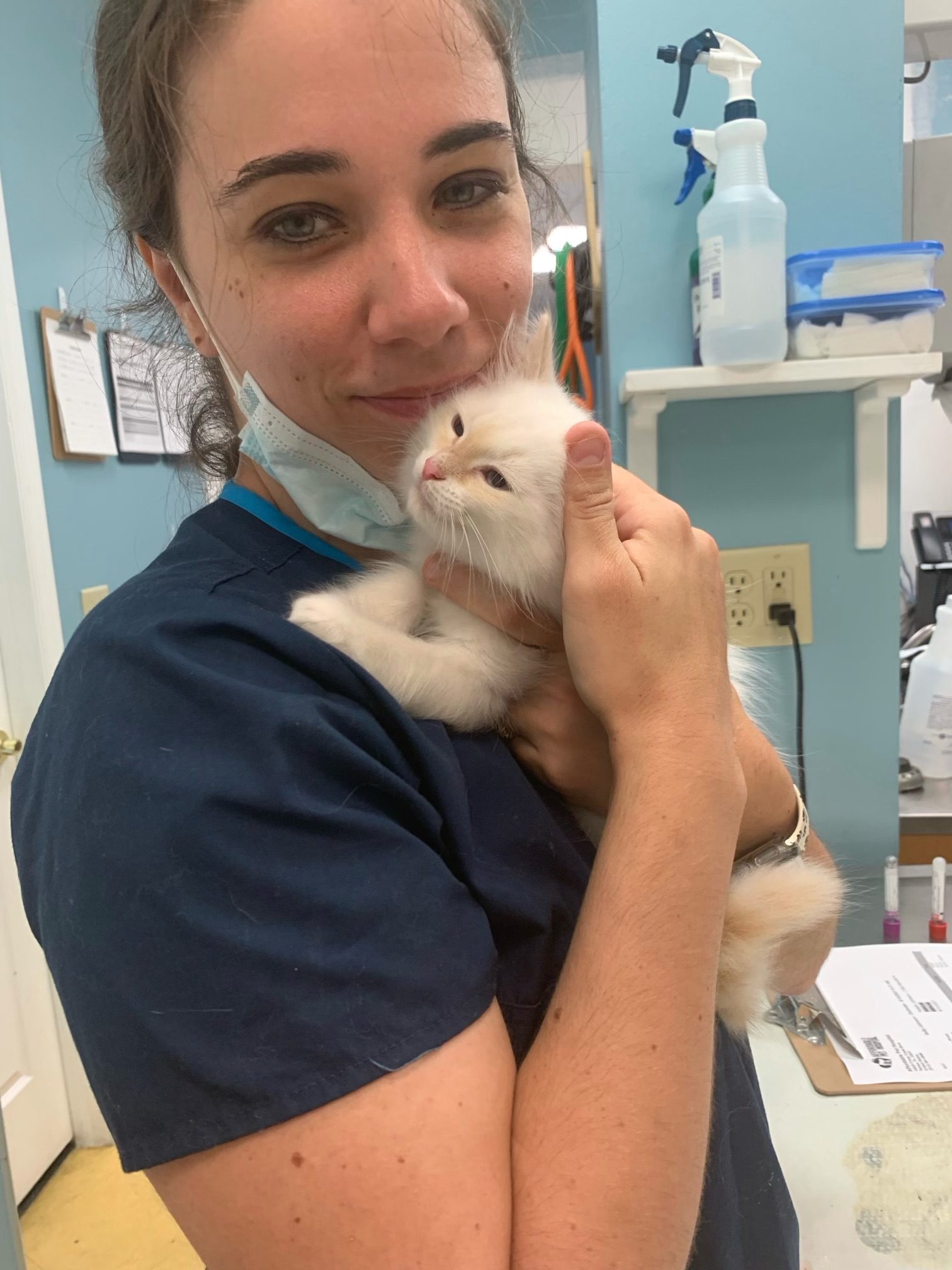 Patricia is a USF duel graduate and has been working in the veterinary field for almost 5 years. She hopes to one day work with large farm animals but more specifically with goats as she has 11 of her own. When she's not working she enjoys swimming and gardening.
Alex
---
Veterinary Assistant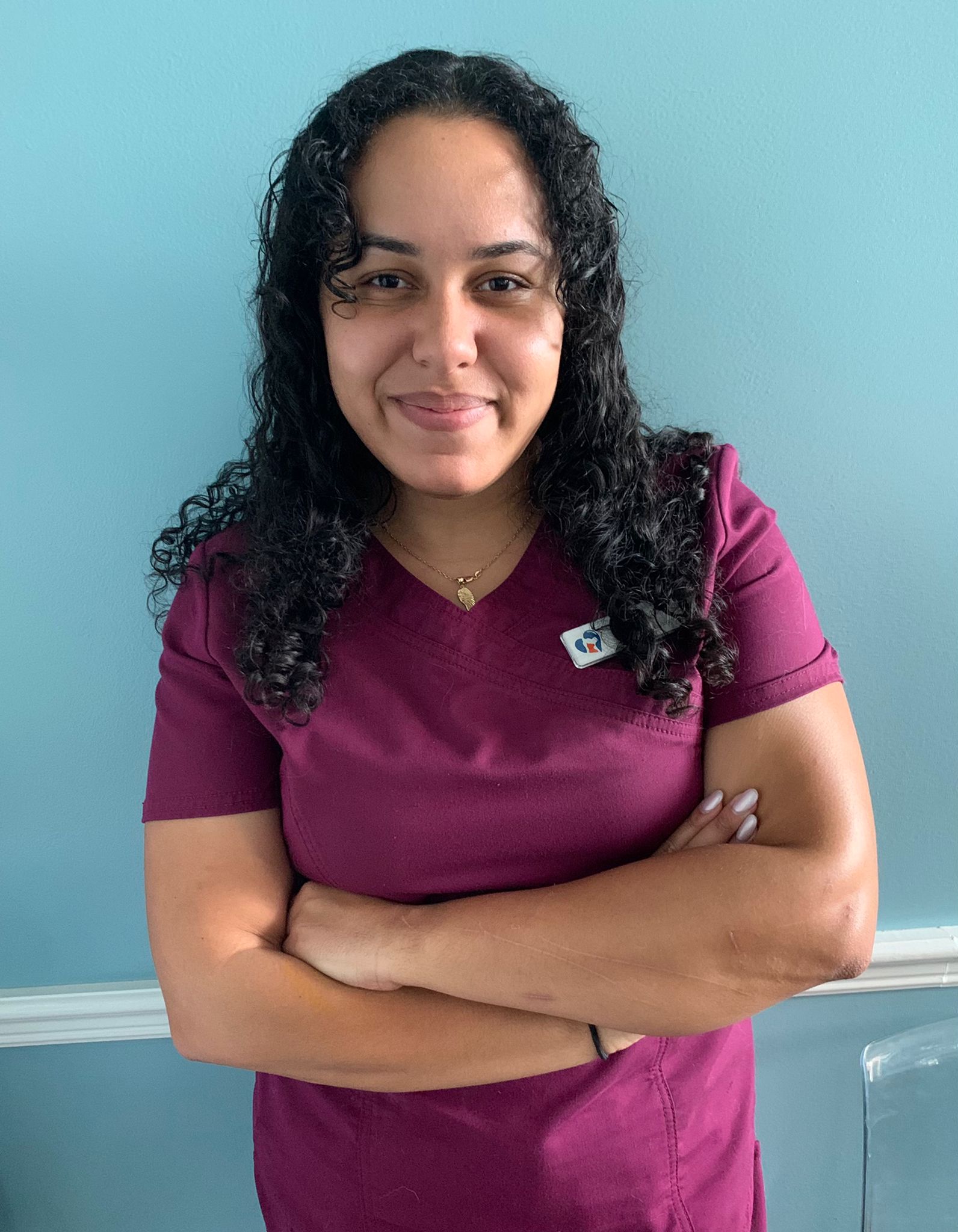 Alex achieved her goal to work with animals. She's had a passion for animals since she was three years old, from wildlife to domestic pets. She currently has multiple reptiles and a dog named Courage.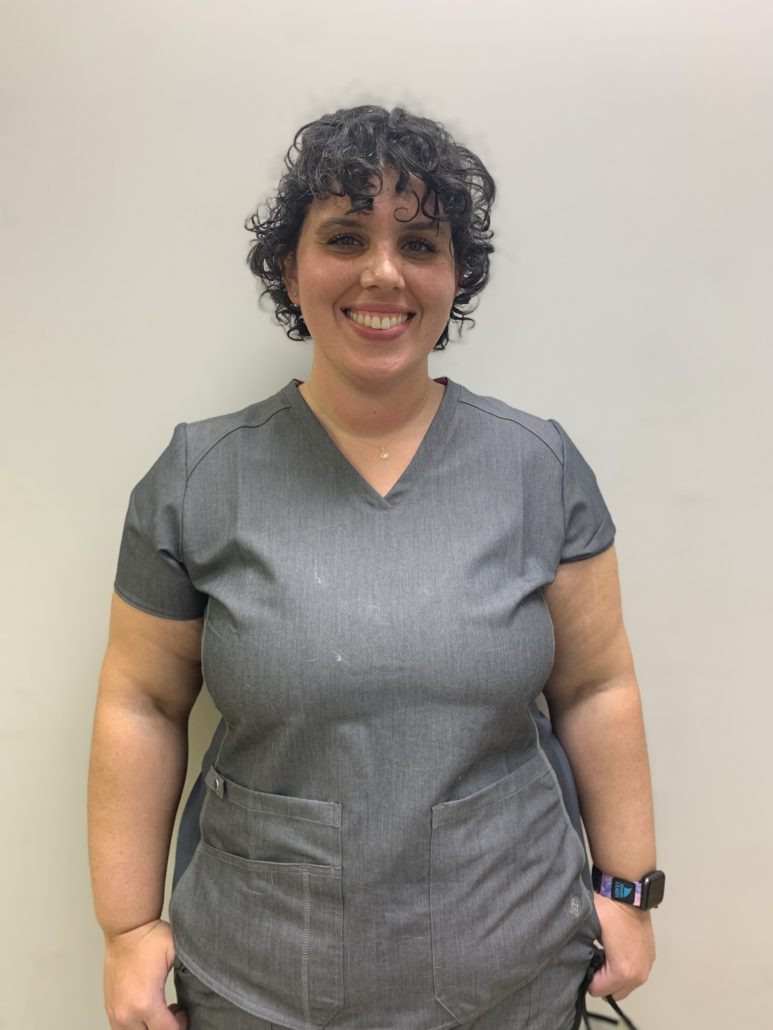 Margaret is originally from Burtonsville, MD! She graduated from the University of MD, and the Maryland University of Integrative Health. In her free time, she loves playing with her two toddlers and playing video games with her husband. She is an acupuncturist and Chinese Herbalist (DACM) licensed in Maryland and is currently trying to get her license here in Florida!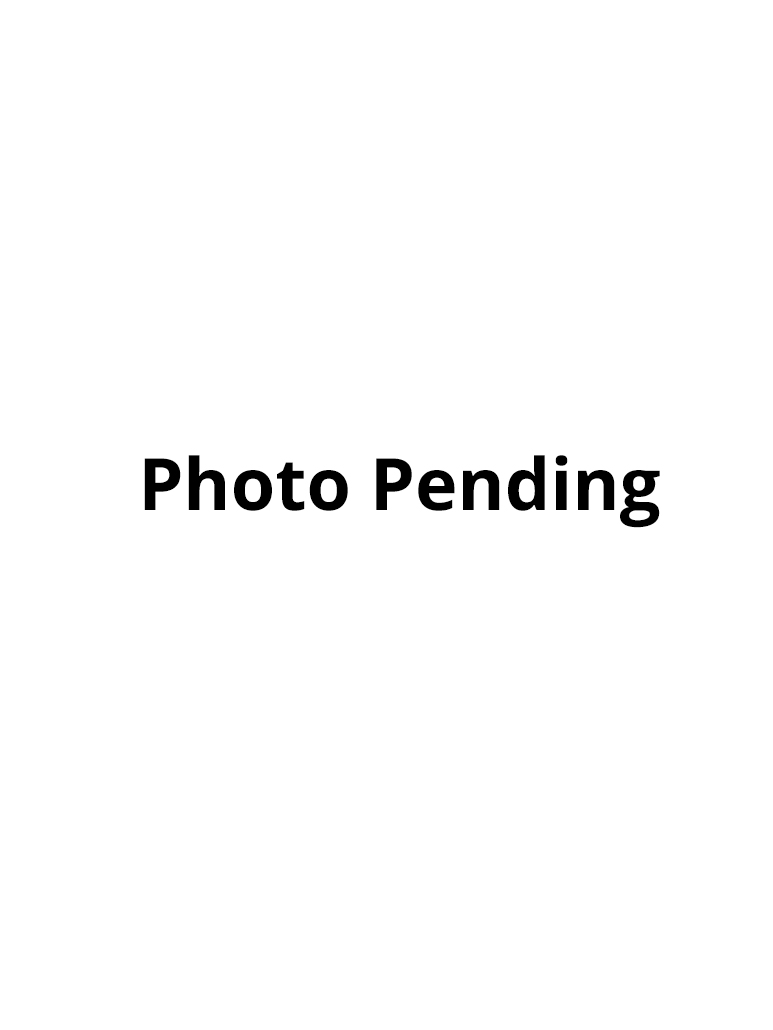 Angela has been grooming for the past 10 years. She has been working with animals since she was 16 years old. Her first job was as an animal caretaker, and she has been in the field ever since! She is 47 years old and loves spending time with her two children. In her spare time, she enjoys long walks on the beach.