Affordable Pet Hospital Staff
Dr. Debra Deem Morris, DVM, DACVIM
---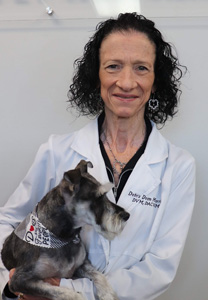 Dr. Morris attended Purdue University from 1972 through 1974 and was admitted to veterinary school after just two years. She earned her Doctorate of Veterinary Medicine from Purdue University School of Veterinary Medicine in 1978. Dr. Morris graduated first in her class and was awarded the Upjohn Award in Clinical Proficiency for both large and small animals.
After veterinary school, Dr. Morris completed an internship at Purdue University and a residency in Internal Medicine at the University of Pennsylvania. She passed the exam and became certified as a Diplomate of the American College of Veterinary Internal Medicine in 1983. Since then, Dr. Morris served on faculties of veterinary schools at the University of Pennsylvania, University of Georgia, and University of California School of Veterinary Medicine, where she taught veterinary students in the clinical setting and conducted research. She is the author of over 200 scientific publications and book chapters. After leaving academia, Dr. Morris served as a staff internist at two different locations.
Dr. Morris loves veterinary medicine because "It provides me with the opportunity to continually learn new things, exercise my mind, fulfill a need in society, act independently and interact with people on a level with which I have great proficiency."
Dr. Morris is a member of the American College of Veterinary Internal Medicine and the American Veterinary Medical Association. Her professional interests include all aspects of internal medicine and ultrasound.
At home, Dr. Morris has 2 cats, Melanie and Tiffany. Her favorite pet is an American Quarter Horse named Hunter and she spends most of her time outside of the hospital horseback riding and caring for Hunter. Dr. Morris also enjoys movies, plays, and museums, especially contemporary American art. She has three children all the same age, 31-year-old triplets. Her two daughters are nurses and her son is in medical school.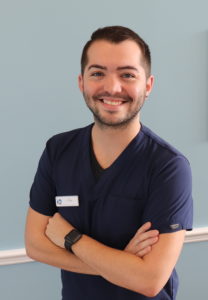 Joey graduated from Saint Leo University with a degree in International Tourism and Hospitality Management, and got started in the world of animals working with Guest Services at ZooTampa at Lowry Park. In his free time he enjoys visiting different theme parks and spending time with his cat, Jay.
Patricia
---
Lead Veterinary Technician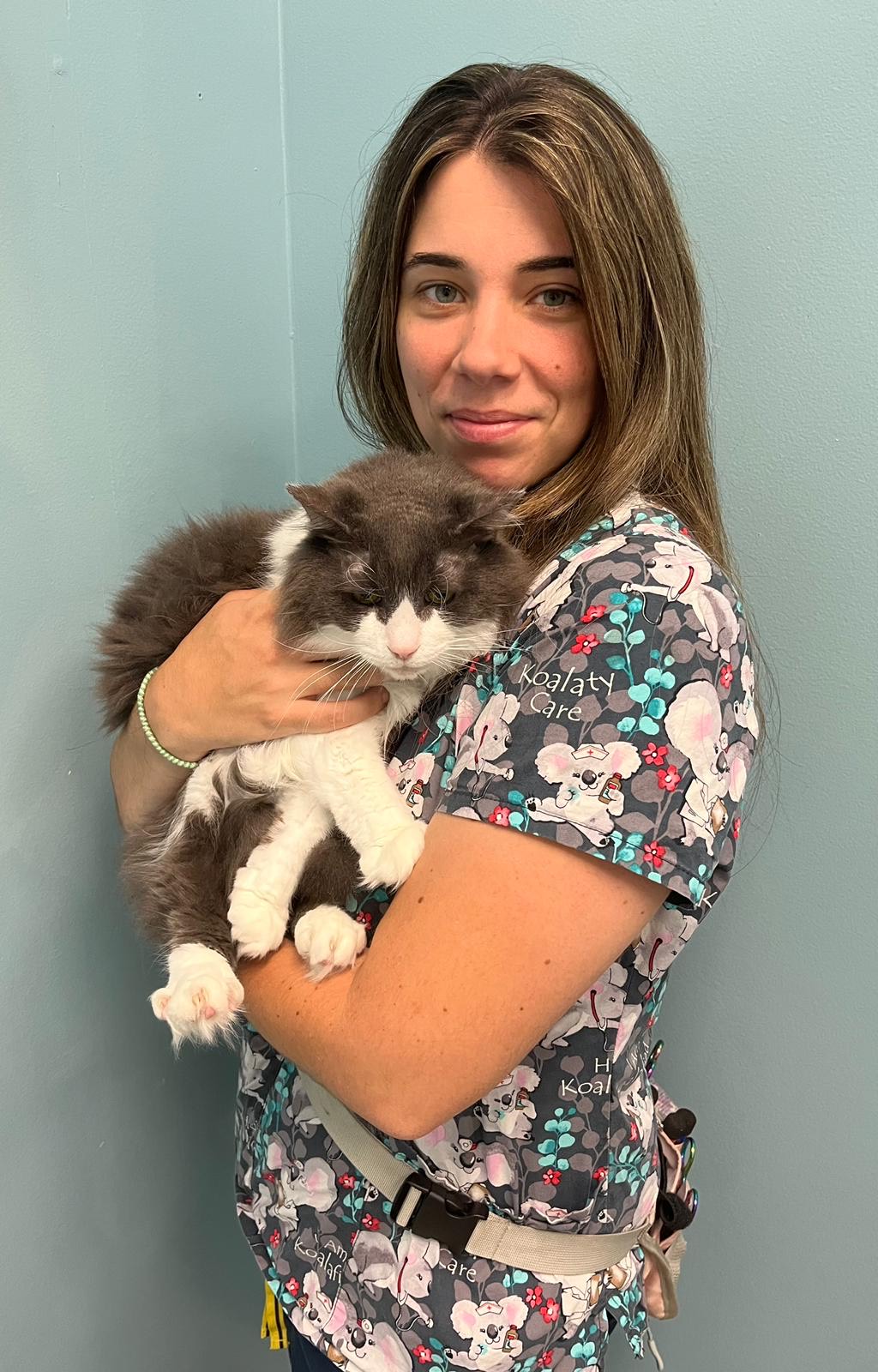 Patricia is a USF duel graduate and has been working in the veterinary field for almost 5 years. She hopes to one day work with large farm animals but more specifically with goats as she has 11 of her own. When she's not working she enjoys swimming and gardening.
Yaminah
---
Veterinary Technician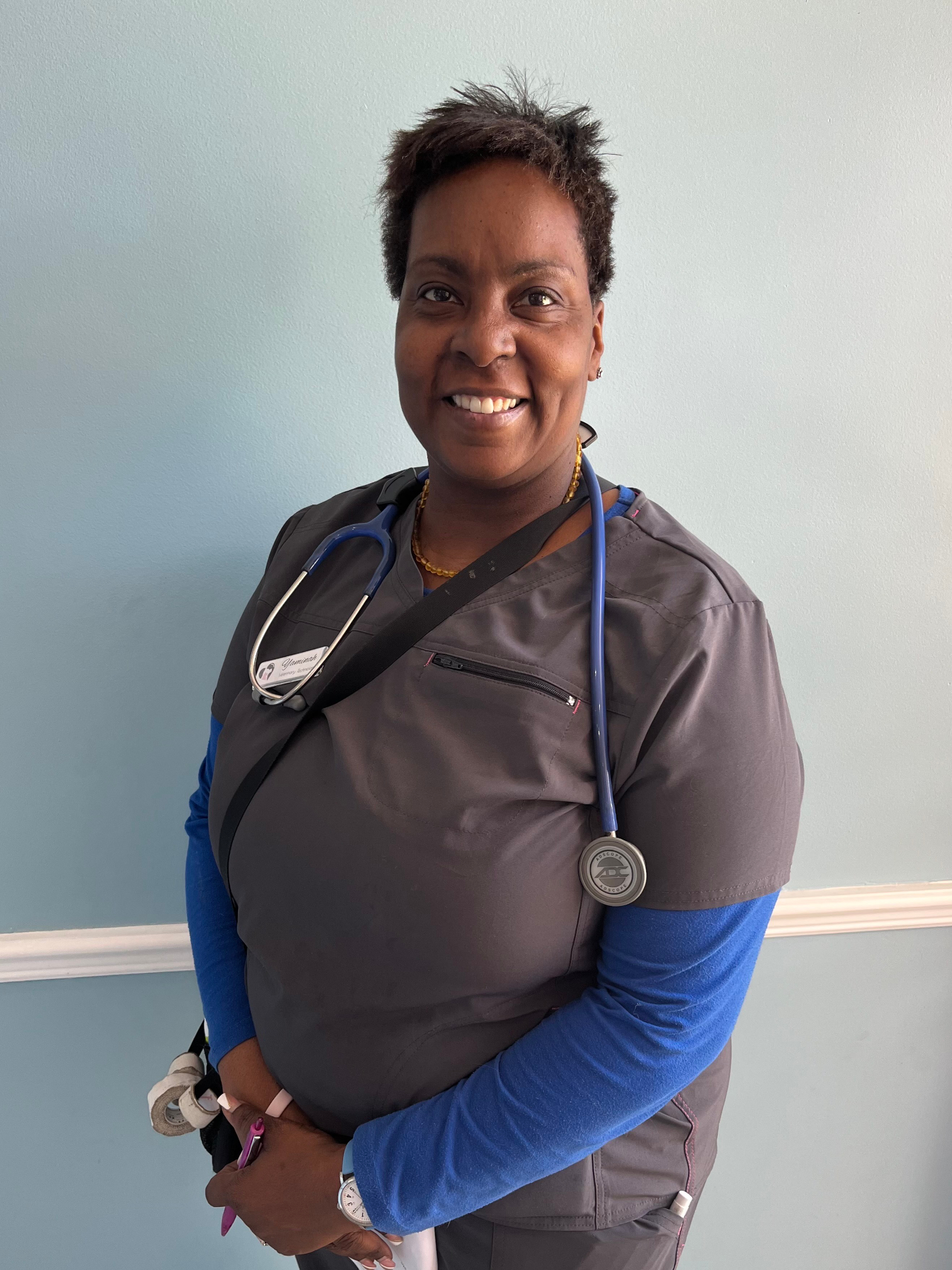 Yaminah is currently a veterinary technician student at St. Petersburg College. She has been married for 19 years and has 2 beautiful teenage girls. One of her goals in life is to always strive to do good, put her best foot forward, and to be a blessing in any way that she can.
Anna
---
Veterinary Technician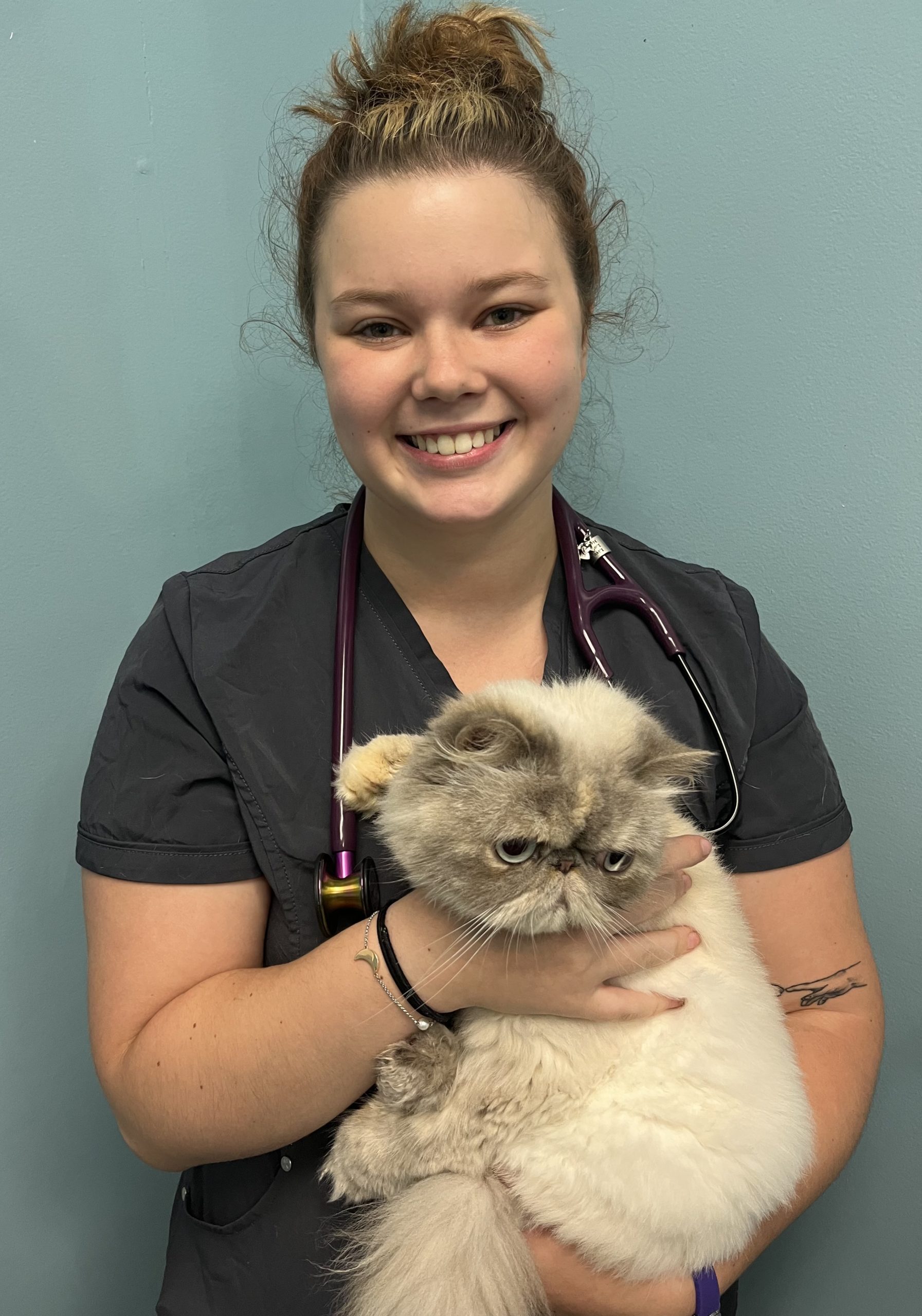 Anna recently moved from Ohio with her dog Little Dude. She enjoys taking Little Dude out and volunteering at animal shelters. She has a profound love for cats with Leukemia. Her career plans are to become a certified technician and learn everyday.
Gina
---
Veterinary Technician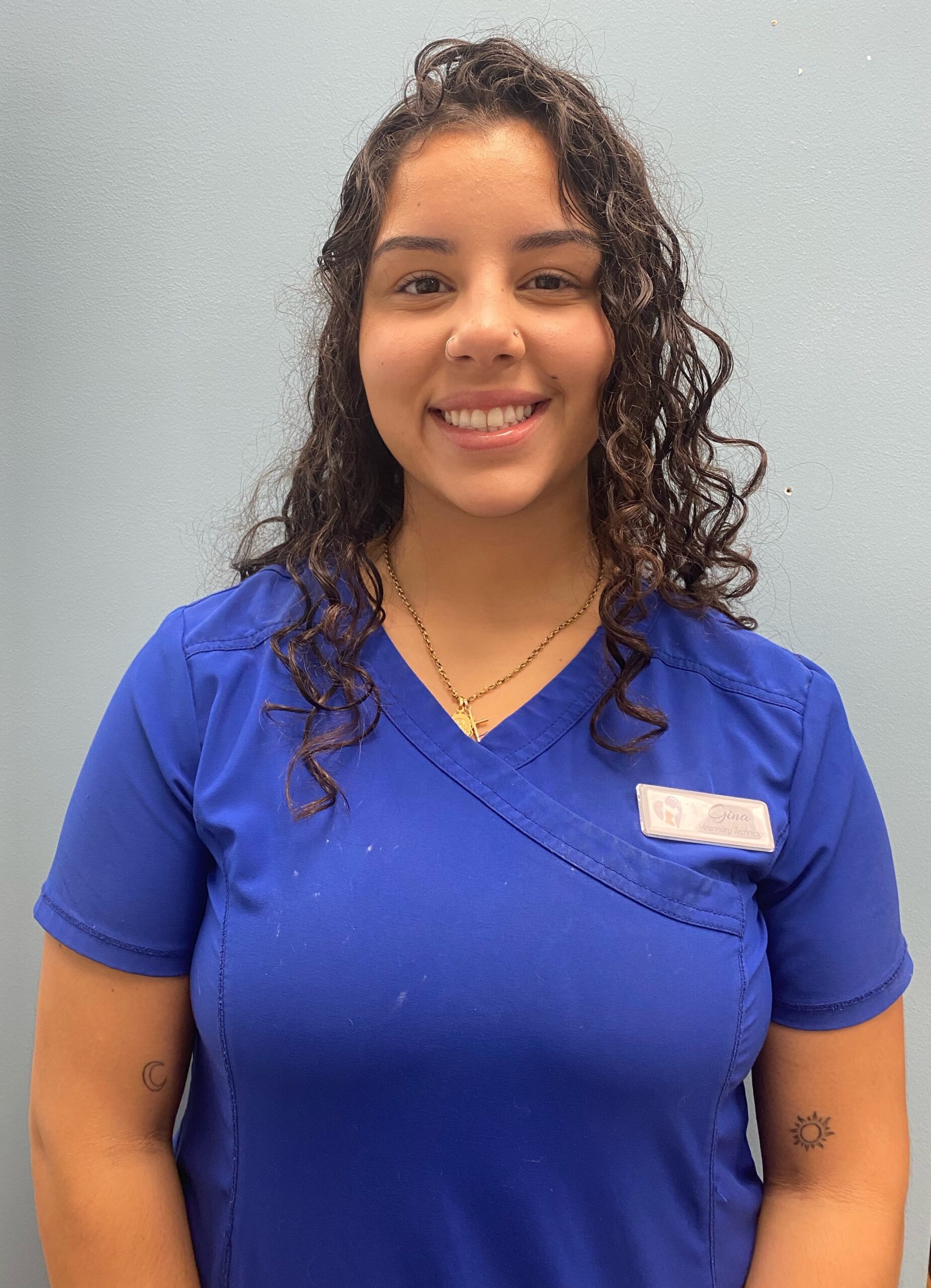 Gina's passion for veterinary medicine stems from working with her grandfather on his farm in Ecuador. Growing up around the farm animals pushed Gina to pursue a career as a Vet Tech. Gina is currently completing courses at Hillsborough Community College to become a CVT. After acquiring her CVT, Gina plans to earn her VT in ER and critical care. On her free time, Gina enjoys spending time with her orange tabby cat named Cheeto and playing soccer with her Sunday League team. If Gina could eat any food for the rest of her life, it would be chicken parm.
Heather
---
Veterinary Technician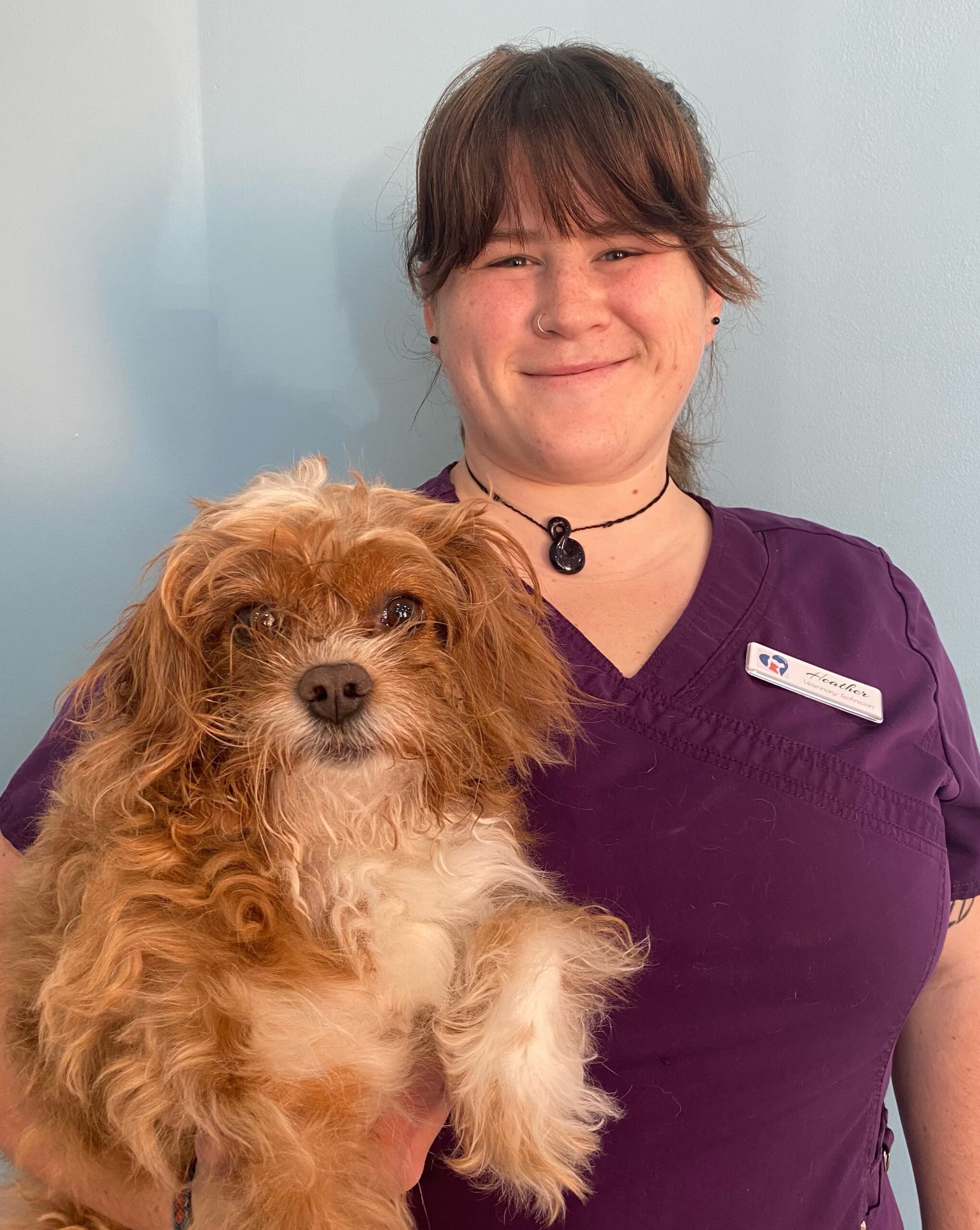 Heather has always been interested in veterinary medicine from a young age. Caring for her childhood cat after it got bitten spurred her into her love for caring for animals. Heather loves working in the animal field and is planning to run a wildlife rehab one day. Heather has a Bachelor's Degree in Animal Science and is currently working on getting her CVT. One of Heather's favorite animals she has gotten to work with is porcupines!
Robin
---
Veterinary Assistant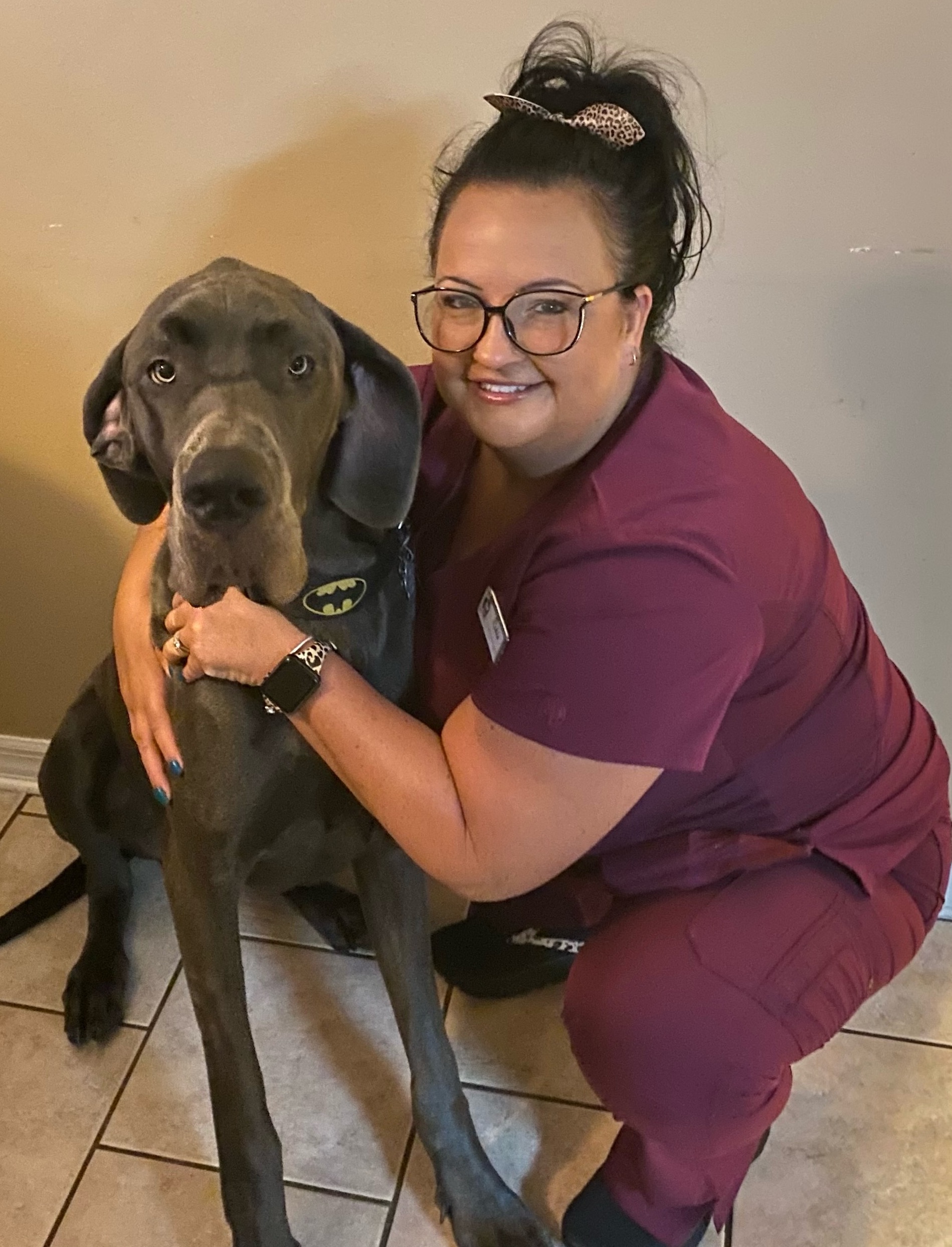 Robin is a Florida Native originally from Ft. Lauderdale, Fl, and has been in Zephyrhills since 2008. Her love for animals has been in her blood since birth, from a pet skunk to a tarantula. Her favorite dog breed is the Great Dane, as she has 2 big boys of her own, her babies! Robin also has 2 cats and a pet chihuahua. She has 2 daughters that have also taken her love of all animals, as they have a bearded dragon and a tortoise. Her husband is also an animal lover, but we think he really has no choice! Robin in her free time loves the ocean and being on a boat. If you can't find her on the beach, she will be at a cheer competition cheering her girls on!
Lauren
---
Veterinary Assistant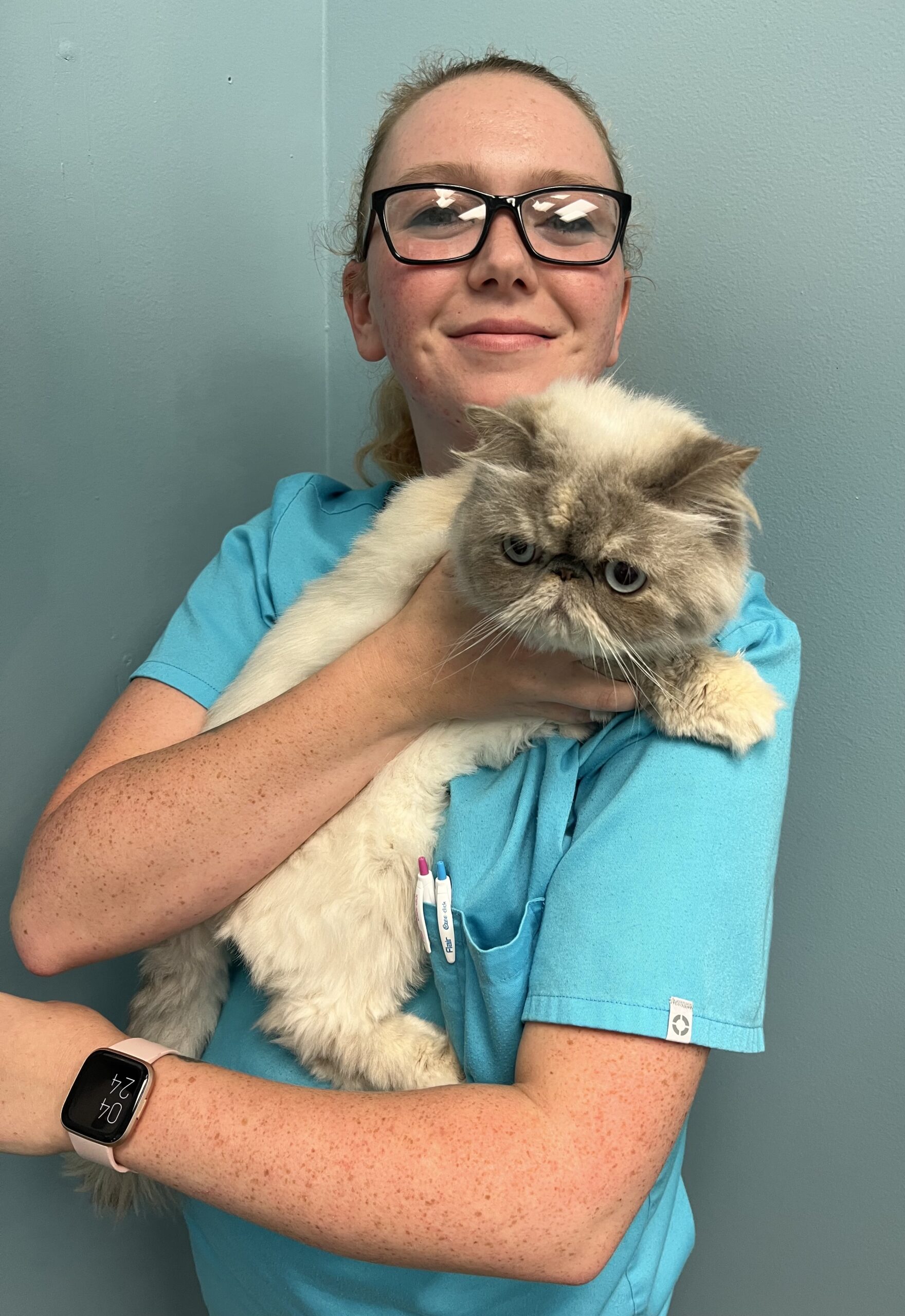 Lauren is a mom of two from Massachusetts who moved to Florida in 2018 to be with her husband. She loves coffee and animals of all kinds but would have 100 dogs if she could. She hopes to further her education in the veterinary field in the future.
Melody
---
Veterinary Assistant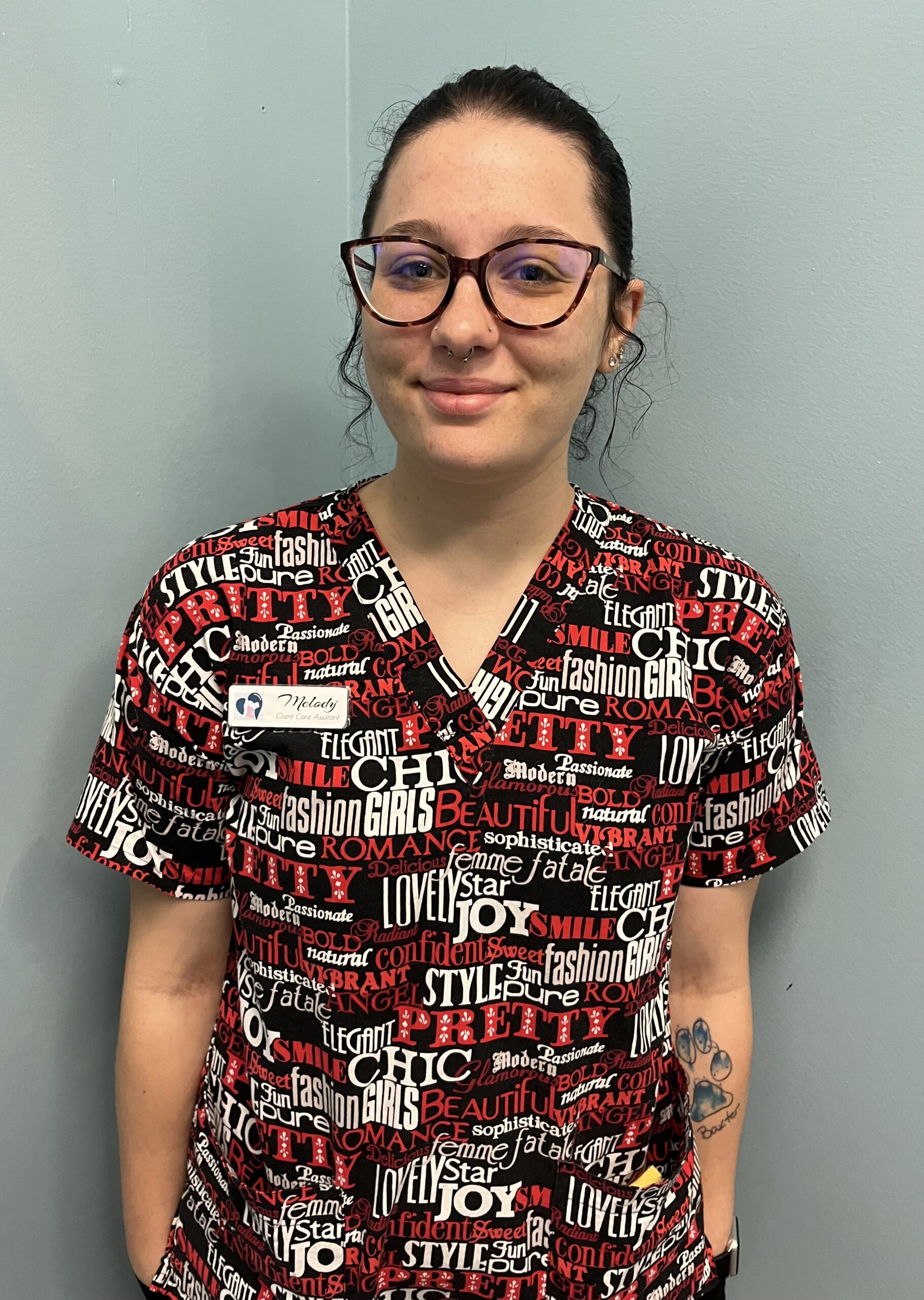 Melody is originally from Adrian, Michigan and has lived in Florida for about 13 years. She has always loved animals since she was born and has rescued more animals than she can count. Melody loves all animals and creatures that anyone has to offer no matter what breed or kind of pet they are. She currently owns three fluffy friends, two rescue pit-mix's and a hairless Guinea pig. Melody hopes to further her education in veterinary in the future.
Jake
---
Veterinary Assistant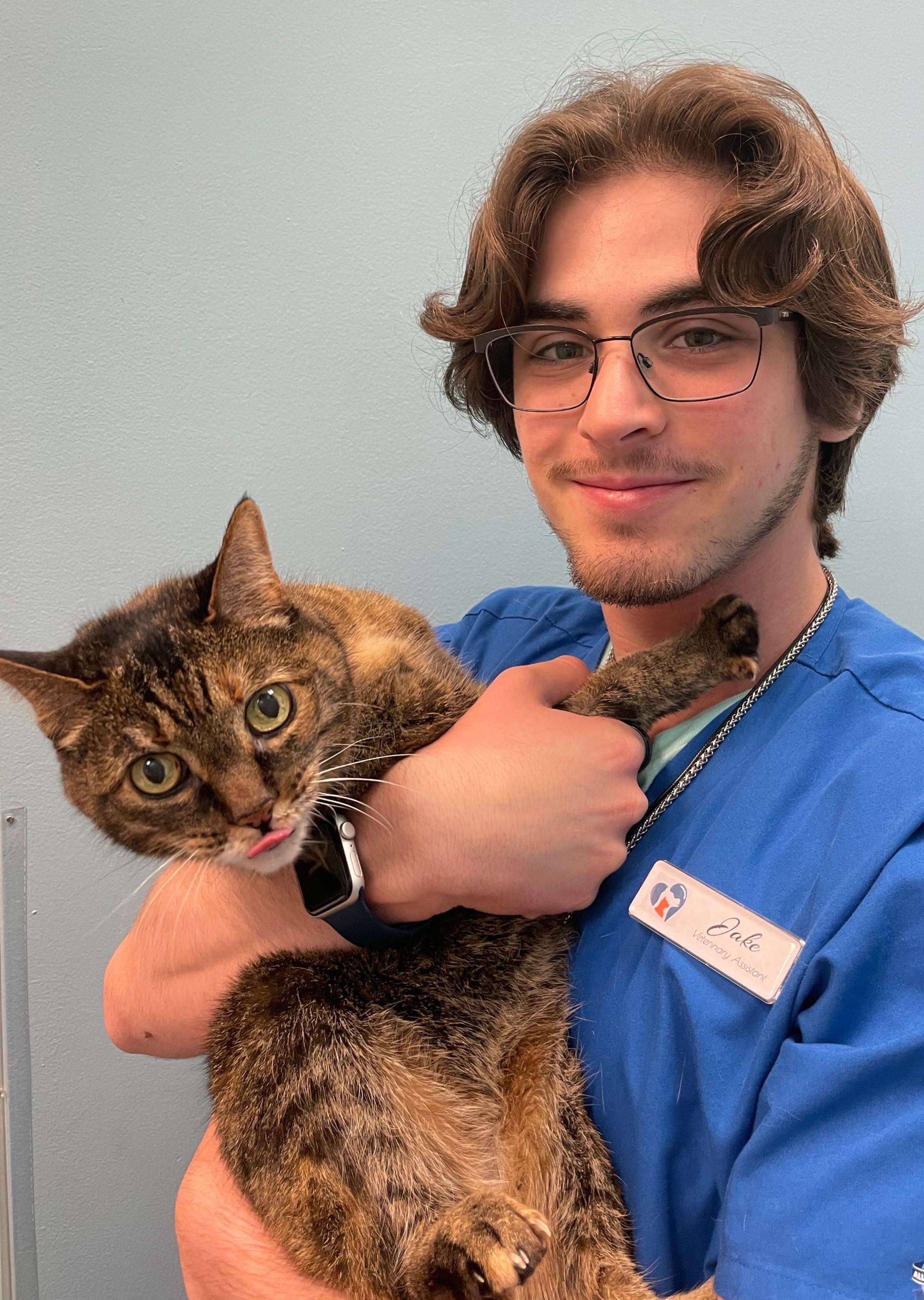 Jake is a pre-veterinary student at the University of South Florida, majoring in Biology with a concentration in Animal Biology. Having to see the condition his grandfather's dogs were in and nursing them back to health is what inspired Jake to pursue veterinary medicine. His goals are to achieve his Bachelor's Degree and attend the University of California, Davis Veterinary School to achieve his DVM degree. He has 3 cats; Esme, a tuxedo cat; Louie is a Maine Coon; and Rose is a bombay cat. Esme and Louie are twins aged 14 years old, and Rose is 6 years old. Lastly, Jake also enjoys music such as singing, piano, and guitar.
Reese
---
Veterinary Assistant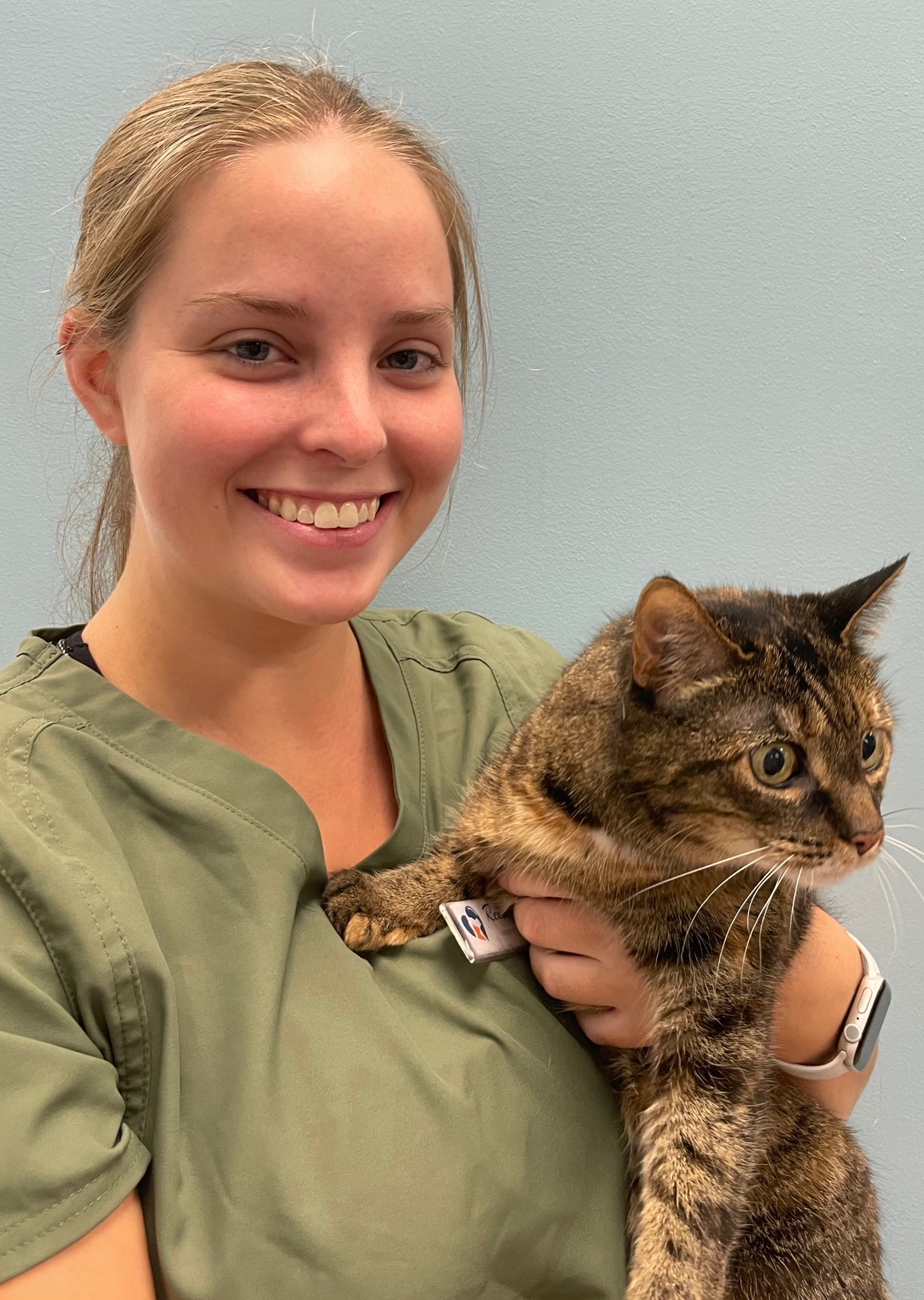 Reese was interested in veterinary medicine from a young age. She started riding horses when she was five years old and originally wanted to be a horse trainer, but later found her interest was in medicine. She is currently enrolled at the University of South Florida as a biology major. Her goal is to be a mixed animal vet, working with small animals and specializing in horses. Reese has one horse and she is a 22 year old retired dressage mare named Kudos. She also owns a crested gecko named Henry who she has owned for over 12 years.
Christina
---
Veterinary Assistant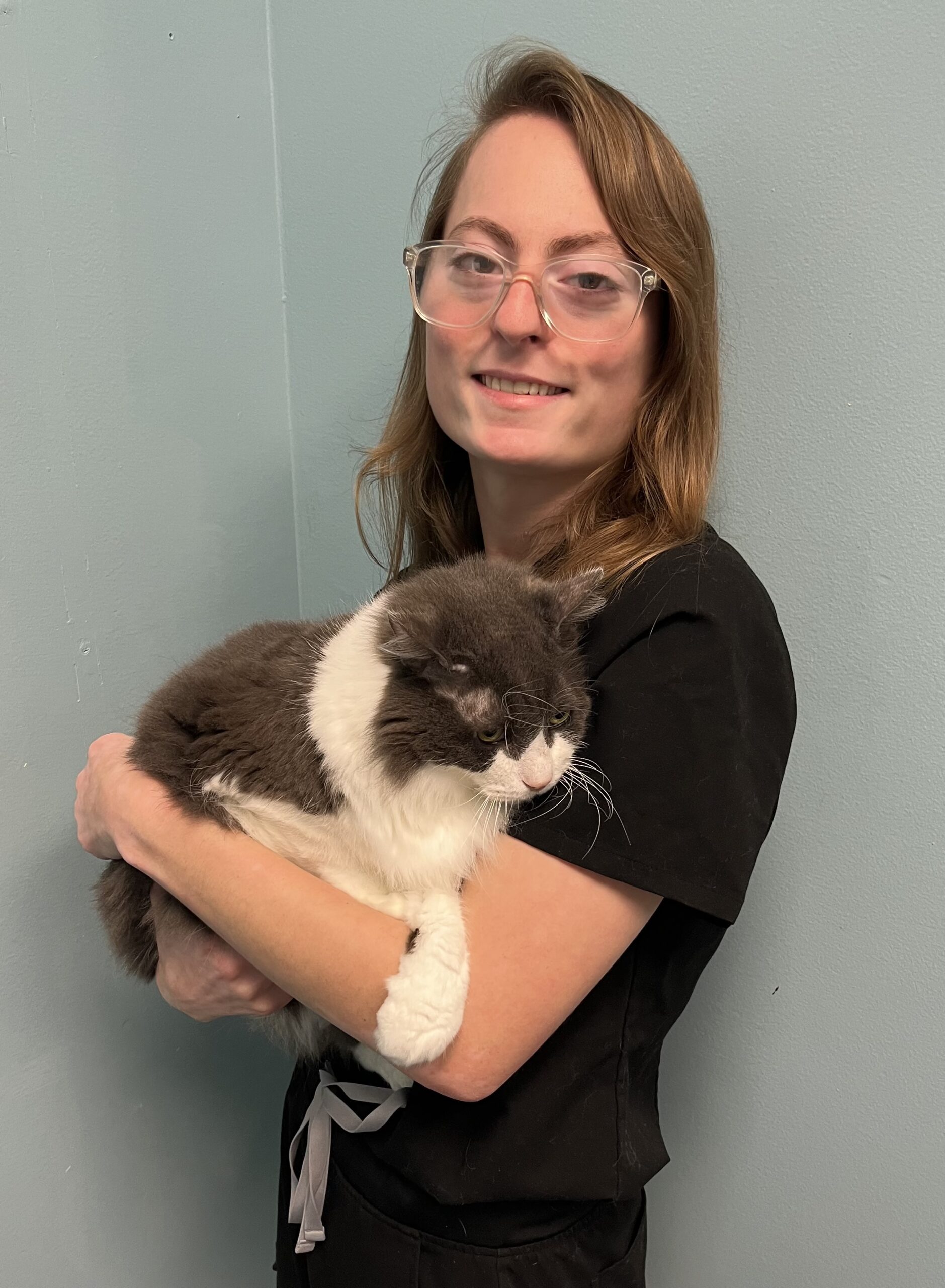 Christina got into veterinary medicine because she has a strong love for animals and finds vet med fascinating. She is currently a full time college student at HCC on the vet med track, getting ready to transfer to USF for her Bachelor of Science in Animal Biology. Christina hopes to one day attend UF College of Veterinary Medicine to become a licensed veterinarian. Her biggest achievements were moving from Pennsylvania to Florida, buying her first house, and maintaining a 4.0 GPA. Christina has 8 pets – 2 cats named Timmy and Tommy, 2 ferrets named Haku and Casper, 2 aquatic turtles named Sakura and Mr. Turtle, and 2 beta fish named Kaori and Sokka. An interesting fact about Christina is that she is a quadruplet!
Reese
---
Client Care Coordinator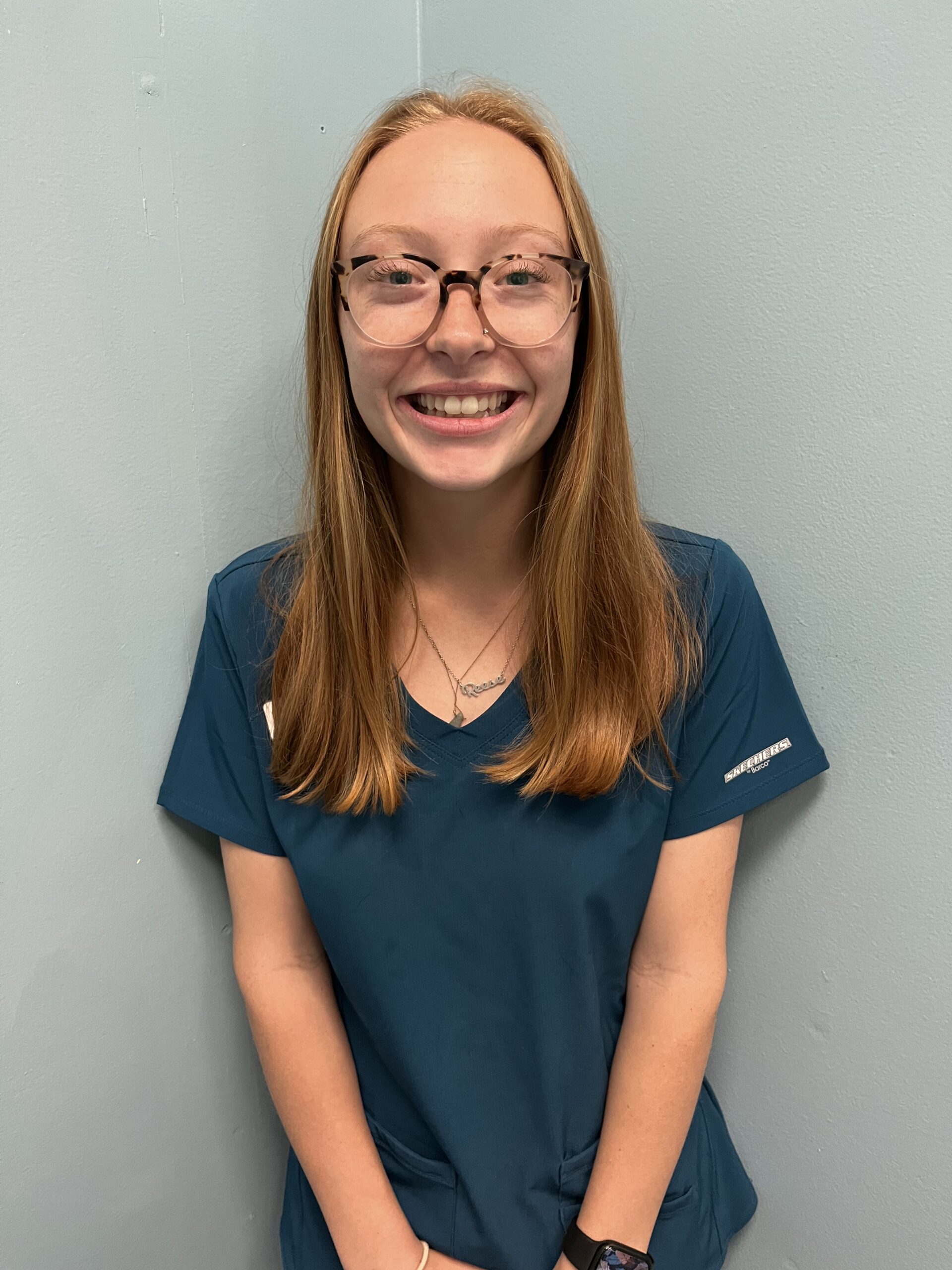 Reese recently moved from North Carolina with her two cats, Henry and AJ. She loves to spend her free time playing with her cats and reading. Reese has always had a love for animals ever since she was a kid. She grew up with every animal from ducks to hamsters. She is currently a psychology student attending Saint Leo University.