Affordable Pet Hospital Staff
Dr. Debra Deem Morris, DVM, DACVIM
---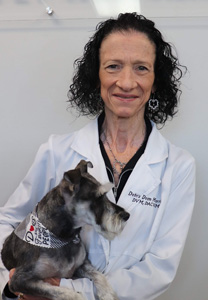 Dr. Morris attended Purdue University from 1972 through 1974 and was admitted to veterinary school after just two years. She earned her Doctorate of Veterinary Medicine from Purdue University School of Veterinary Medicine in 1978. Dr. Morris graduated first in her class and was awarded the Upjohn Award in Clinical Proficiency for both large and small animals.
After veterinary school, Dr. Morris completed an internship at Purdue University and a residency in Internal Medicine at the University of Pennsylvania. She passed the exam and became certified as a Diplomate of the American College of Veterinary Internal Medicine in 1983. Since then, Dr. Morris served on faculties of veterinary schools at the University of Pennsylvania, University of Georgia, and University of California School of Veterinary Medicine, where she taught veterinary students in the clinical setting and conducted research. She is the author of over 200 scientific publications and book chapters. After leaving academia, Dr. Morris served as a staff internist at two different locations.
Dr. Morris loves veterinary medicine because "It provides me with the opportunity to continually learn new things, exercise my mind, fulfill a need in society, act independently and interact with people on a level with which I have great proficiency."
Dr. Morris is a member of the American College of Veterinary Internal Medicine and the American Veterinary Medical Association. Her professional interests include all aspects of internal medicine and ultrasound.
At home, Dr. Morris has 2 cats, Melanie and Tiffany. Her favorite pet is an American Quarter Horse named Hunter and she spends most of her time outside of the hospital horseback riding and caring for Hunter. Dr. Morris also enjoys movies, plays, and museums, especially contemporary American art. She has three children all the same age, 31-year-old triplets. Her two daughters are nurses and her son is in medical school.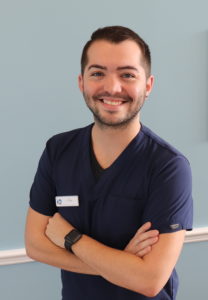 Joey graduated from Saint Leo University with a degree in International Tourism and Hospitality Management, and got started in the world of animals working with Guest Services at ZooTampa at Lowry Park. In his free time he enjoys visiting different theme parks and spending time with his cat, Jay.
Patricia Mathisen
---
Veterinary Technician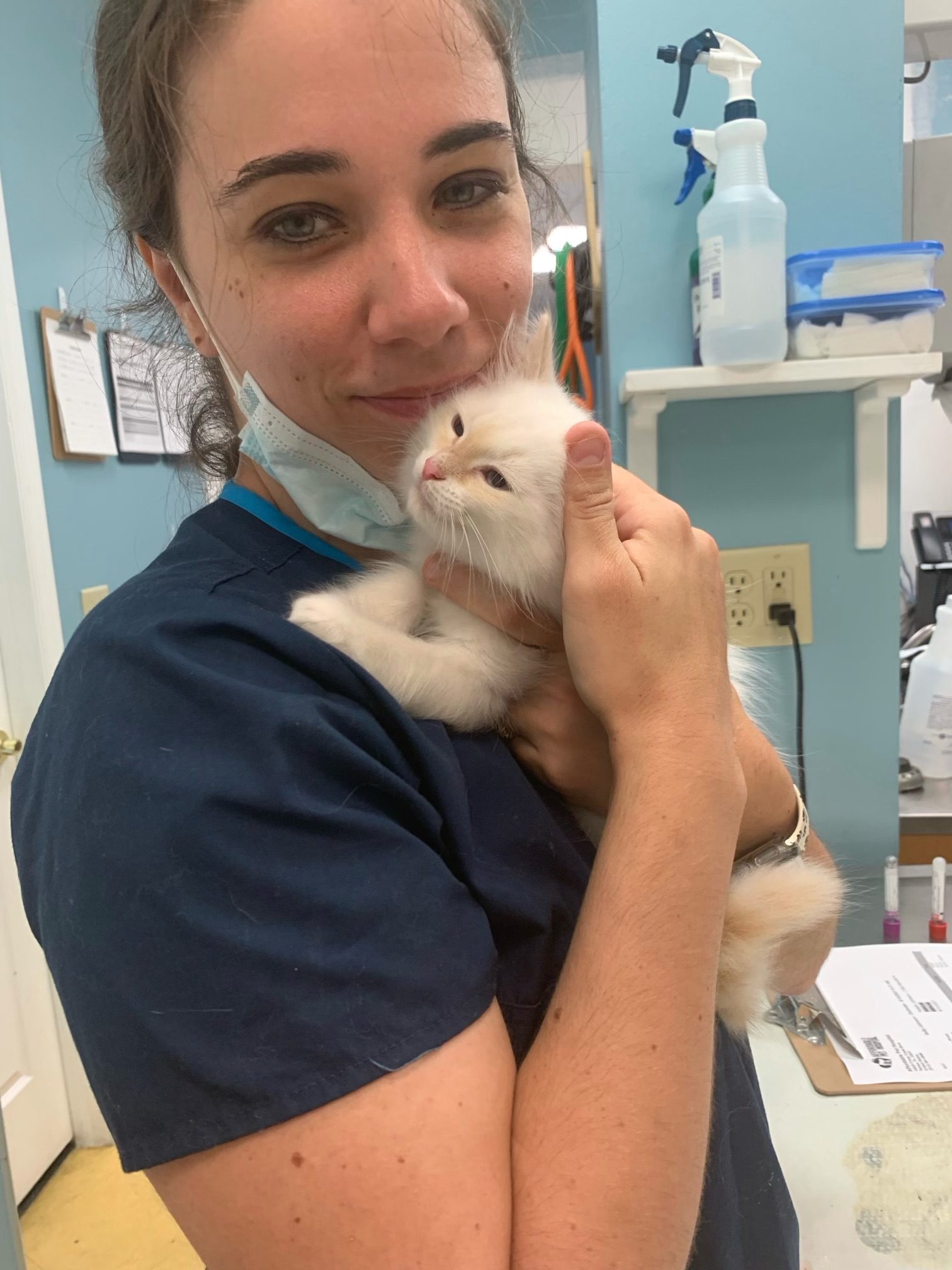 Patricia is a USF duel graduate and has been working in the veterinary field for almost 5 years. She hopes to one day work with large farm animals but more specifically with goats as she has 11 of her own. When she's not working she enjoys swimming and gardening.
Joshua
---
Veterinary Technician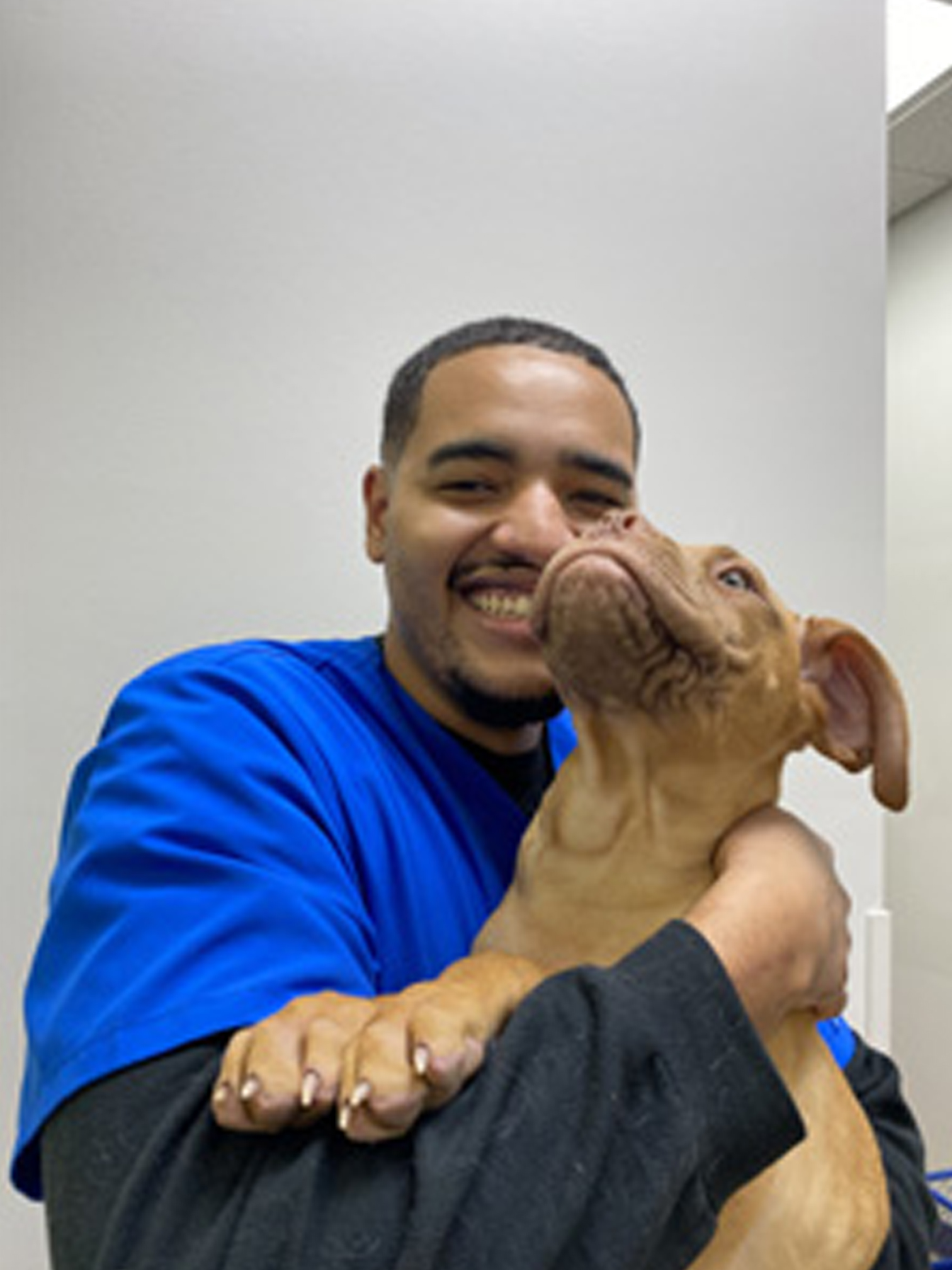 Joshua recently moved to Florida from Brooklyn, NY with his girlfriend. So far he has loved living in Florida and is really enjoying the sunshine! In his free time, he enjoys kayaking, going to the beach, and he is a major comic book nerd! He aspires to continue his career in the veterinary field and hopes to become a doctor one day.
Andrew
---
Veterinary Technician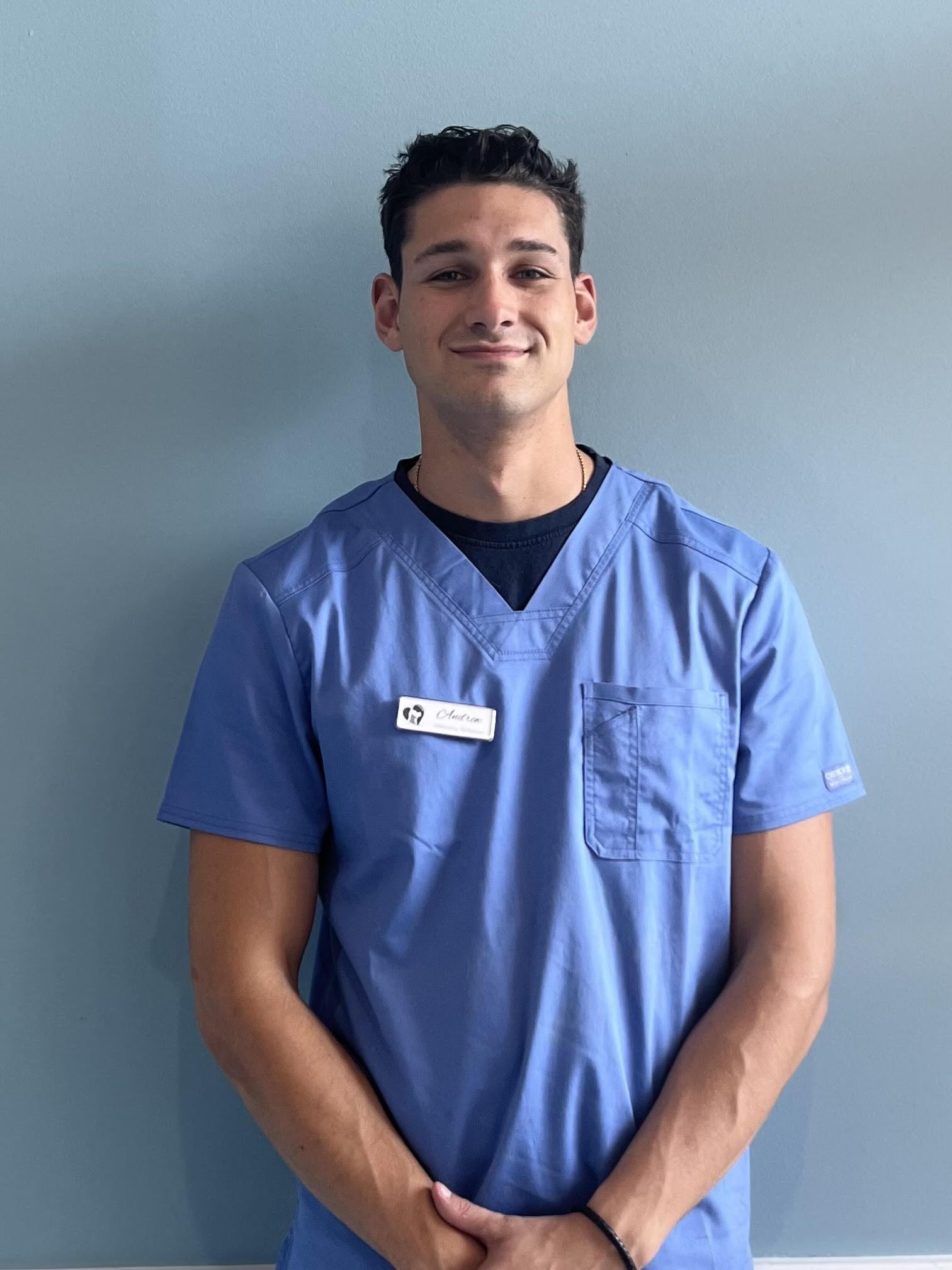 Andrew is a psychology student attending Saint Leo University and was prior service Army Nation Guard. He likes to spend his free time skateboarding and working out and spending time with friends.
Yaminah
---
Veterinary Technician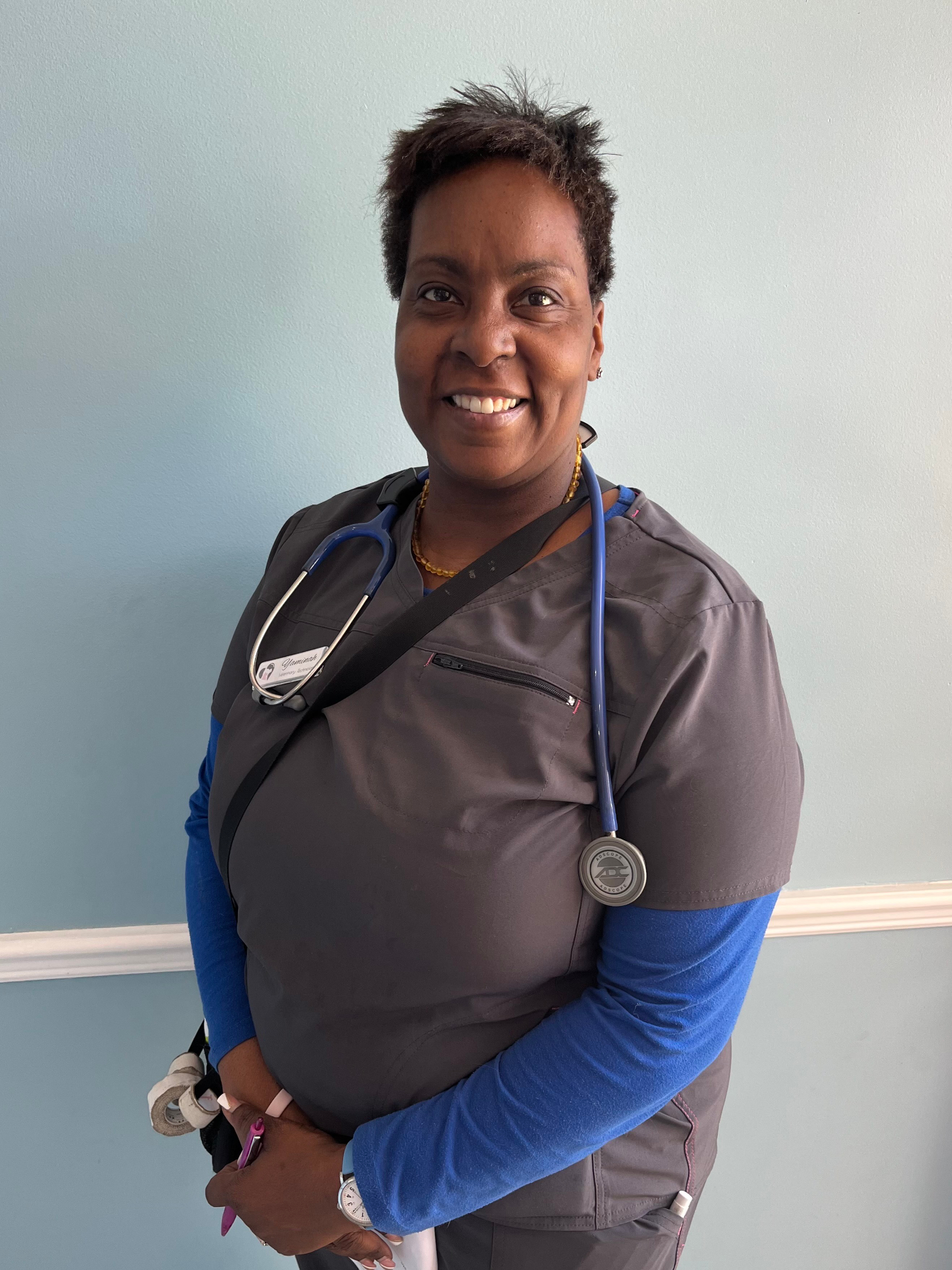 Yaminah is currently a veterinary technician student at St. Petersburg College. She has been married for 19 years and has 2 beautiful teenage girls. One of her goals in life is to always strive to do good, put her best foot forward, and to be a blessing in any way that she can.
Alex
---
Veterinary Assistant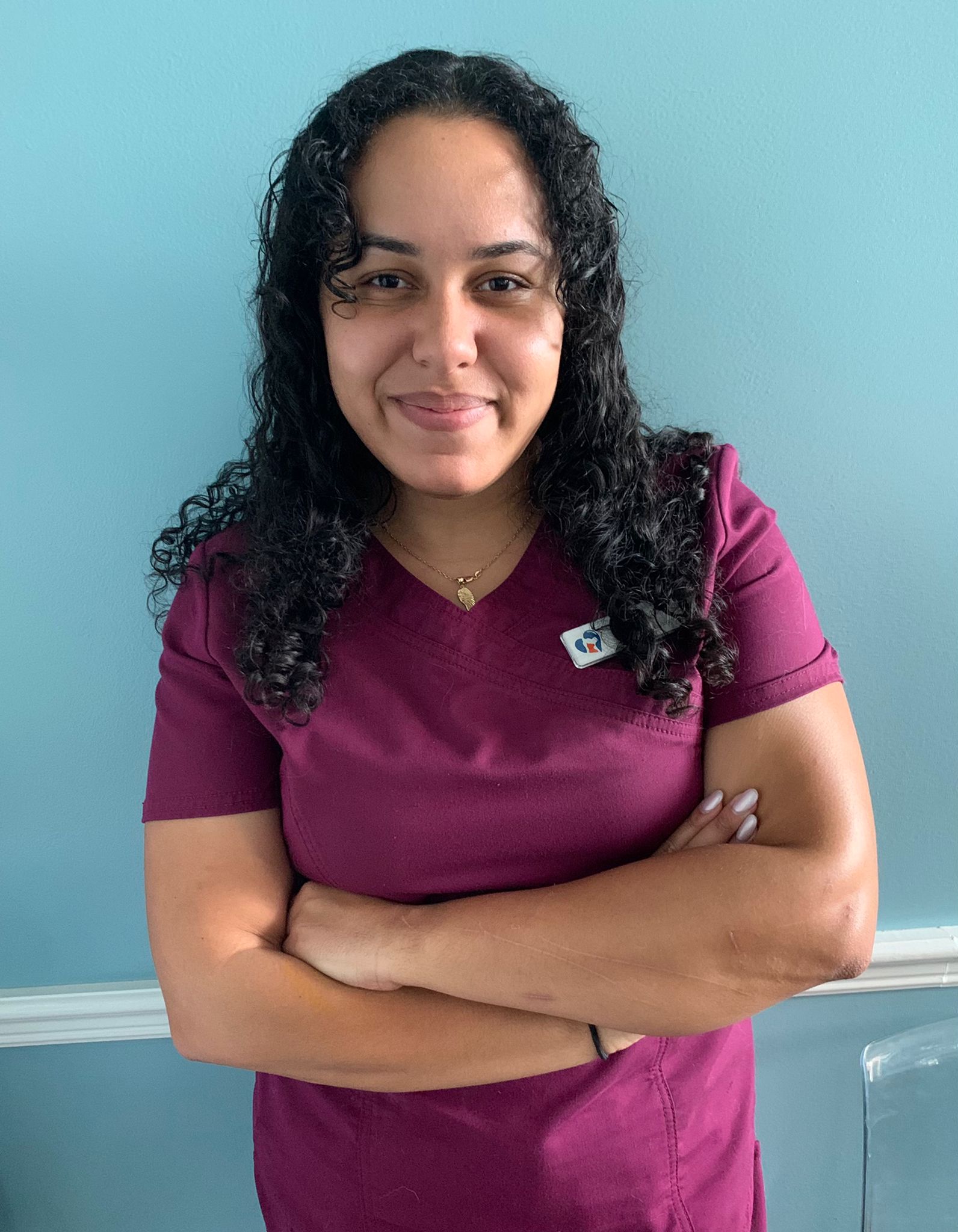 Alex achieved her goal to work with animals. She's had a passion for animals since she was three years old, from wildlife to domestic pets. She currently has multiple reptiles and a dog named Courage.
Catalina
---
Veterinary Assistant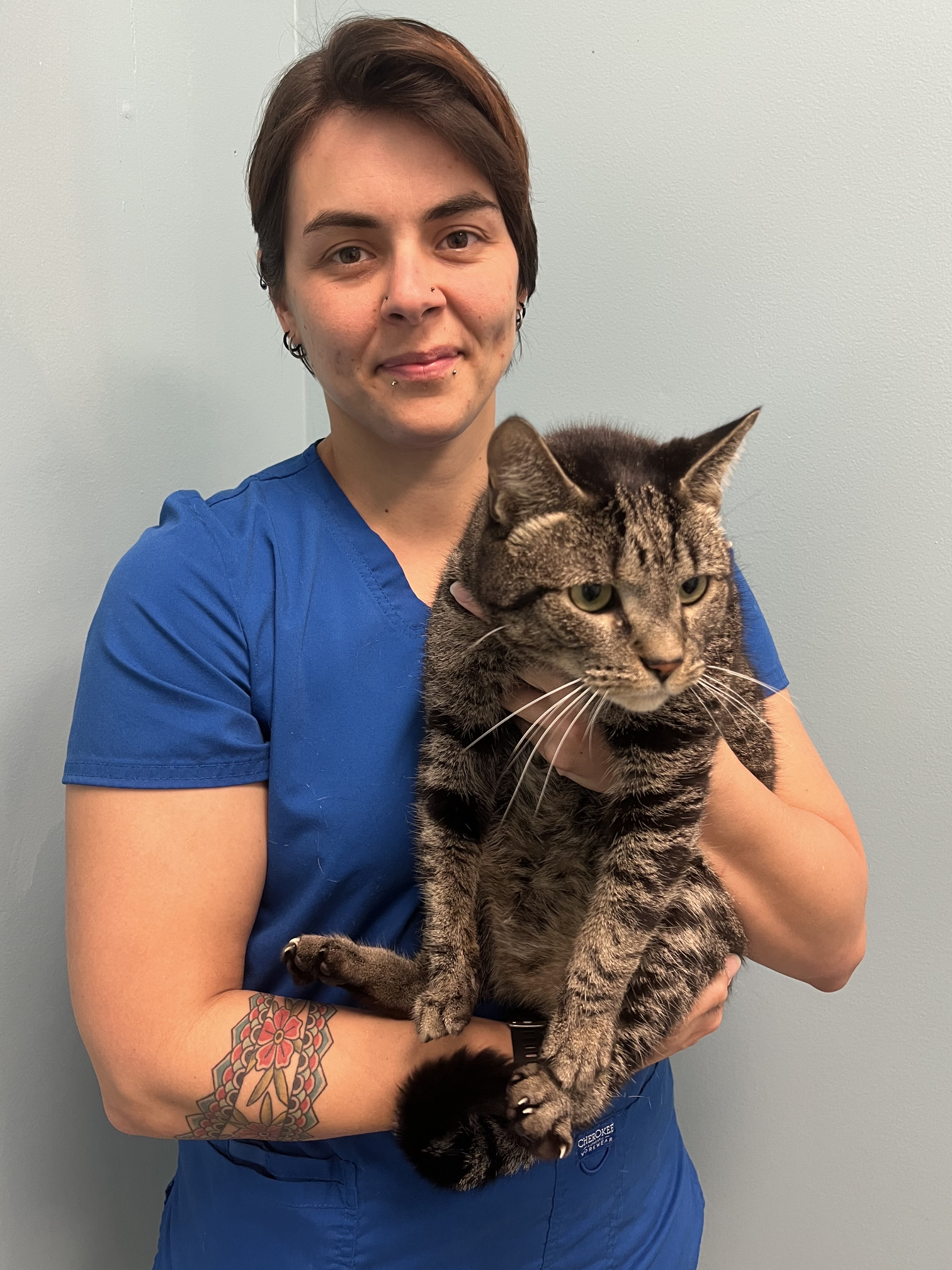 Catalina is new to the veterinary field after previously working in human healthcare for the past few years. She loves animals of all shapes and sizes and has two dogs and a cat at home. She is eager to learn new things as a vet assistant with our clinic.
Nathalia
---
Veterinary Assistant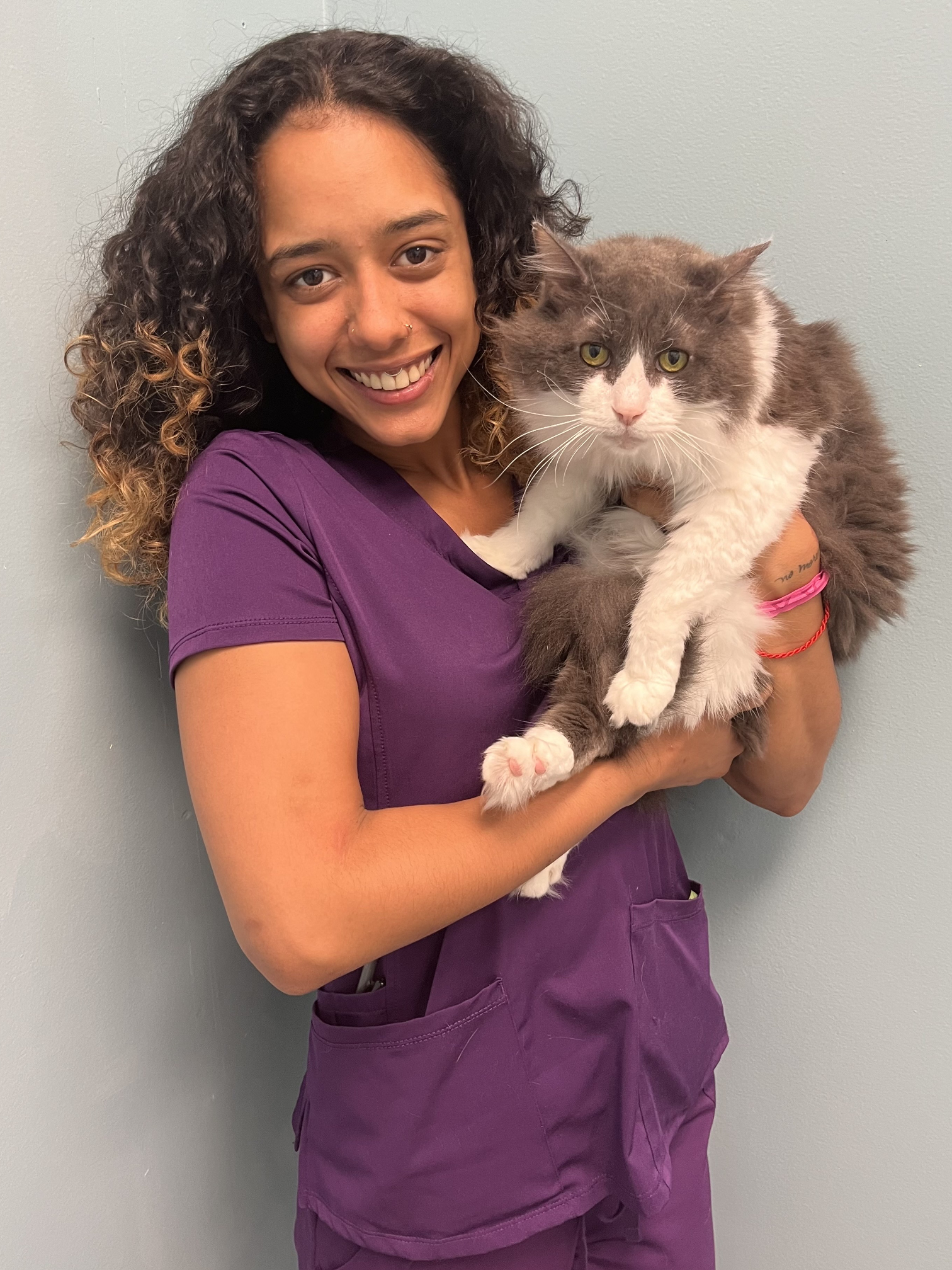 Nathalia is a veterinary assistant that took college courses with much hands on training in clinics before coming to us. She has graduated as a Certified Veterinary Assistant and aspires to continue her education through Technical courses in the future.
Jade
---
Client Care Coordinator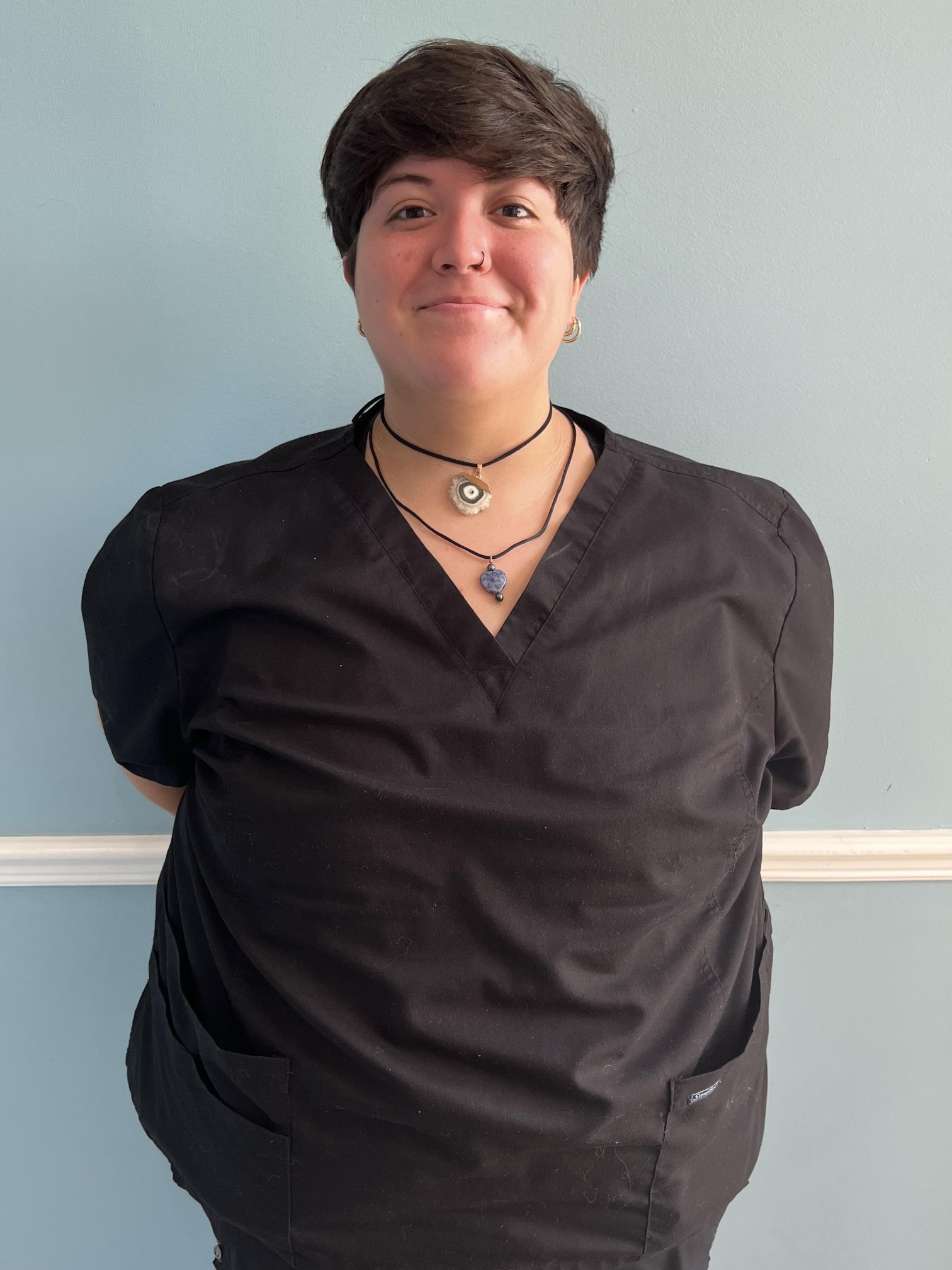 Jade is a veterinary major in her fourth year at USF! She is also on the way to be certified as a veterinary technician to gain experience while to apply to veterinary school. Some of Jade's big interests are anime and of course she loves animals! She spends most of her free time with her fiance and 6 pups who all love to cuddle! She is looking forward to meeting you and taking care of your fur babies!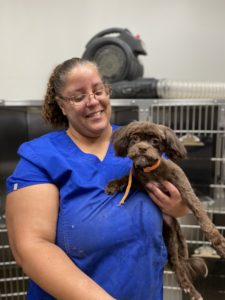 Angela has been grooming for the past 10 years. She has been working with animals since she was 16 years old. Her first job was as an animal caretaker, and she has been in the field ever since! She is 47 years old and loves spending time with her two children. In her spare time, she enjoys long walks on the beach.