Affordable Pet Hospital Staff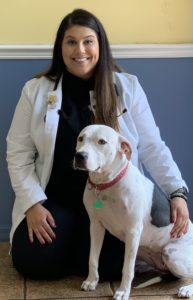 Dr. Carolina Neves is originally from Brazil and moved a lot growing up. She speaks fluent Spanish and Portuguese. She received her doctorate in Veterinary Medicine from Ross University and did her clinical year at the University of Tennessee Veterinary College of Veterinary Medicine. Dr. Neves has a special interest in soft tissue surgery and dermatology. She is also a member of AVMA and VIN. She has an American bulldog mix named Khloe and a kitty named Kyle that she adopted in Tennessee. In her free time, she likes to travel, go to concerts and visit Harry Potter world.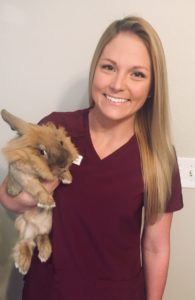 Miranda graduated from USF in 2016 with a Bachelors degree in Biomedical Science. She has worked in the Veterinary field for about 8 years now. She has always had a strong passion for helping and working with animals. In her spare time, she enjoys yoga, traveling, and spending time with her fur babies (2 dogs and 2 rabbits).
Joey
---
Client Care Coordinator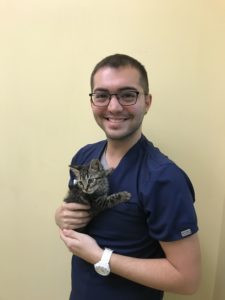 Joey graduated from Saint Leo University with a degree in International Tourism and Hospitality Management, and got started in the world of animals working with Guest Services at ZooTampa at Lowry Park. In his free time he enjoys visiting different theme parks and spending time with his cat, Jay.
Janet
---
Veterinary Technician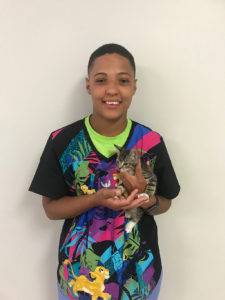 Janet has 3 dogs; a pomapoo named Mocha, a schnauzer named Sniks, and a golden doodle named Winnie. Janet picked this field because she loves animals and likes to help them get back to their healthy and happy lifestyles. She has been working with animals since 2010.
Tahlia
---
Veterinary Technician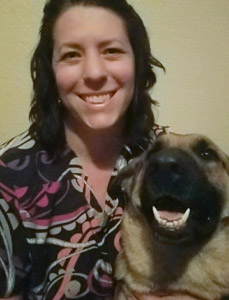 Tahlia has worked in the animal industry for almost 25 years. She has worked with a variety of animals including lions and tigers. She has 2 dogs Zelda and Sylus, a cat named Haze, a herd of goats, and some reptiles. In her free time she enjoys outside activities and spending time with her family and friends.