Affordable Pet Hospital Staff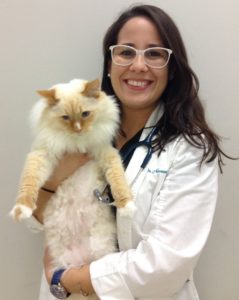 Dr. Alejandra Navarro attended Iowa State University where she obtained her Bachelor's in Animal Ecology. She then graduated from Ross University School of Veterinary Medicine. Her main interests include internal medicine, ophthalmology, and emergency care. She is a member of the AVMA, and VIN. Her hobbies include hiking, particularly back home in Puerto Rico, spending time with her animals (Ziggy, Frida, and Taquito), and traveling with friends.
Katie graduated from UF in 2012 with a Bachelors of Science in Public Relations. She then studied Molecular Biology at Colorado State University, during which time she began working in the veterinary field as a receptionist and a technician. Katie is excited to continue serving pets and their families here. She has two border collies, a horse, and a miniature donkey, so when she's not at work, she's still always covered in fur- and loving it!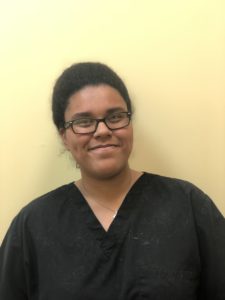 CJ is from Puerto Rico and moved to FL in 2012 to go to school. She graduated from Saint Leo University with a BS in biology and minored in psychology. She worked and volunteered in clinics back in Puerto Rico and now works and volunteers at SPCA. Her goal is to go to vet school soon. Her favorite animal to see in the clinic is K9.
Kimberlee
---
Veterinary Technician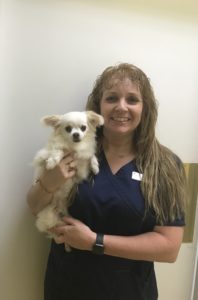 Kimberlee has been a veterinary technician for over 26 years. She has a BS in Veterinary Technology from St. Pete College. She truly loves what she does and the difference that she gets to make in people's lives by taking the best care of their four-legged family members. She has 2 dogs; Hank, 13 year old Boston terrier, Dixie, 1yr and 8mos old Standard Poodle and her cat, Bebop, 9 year-old domestic shorthair. She also has a 16 year-old human daughter who says she is the "true" owner of her Boston terrier. Kimberlee loves to read, take her dogs to the dog park, movies, and being with family and friends.
Joey
---
Client Care Coordinator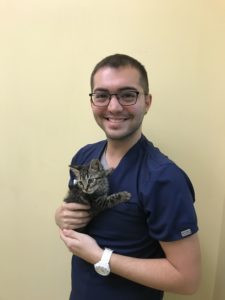 Joey graduated from Saint Leo University with a degree in International Tourism and Hospitality Management, and got started in the world of animals working with Guest Services at ZooTampa at Lowry Park. In his free time he enjoys visiting different theme parks and spending time with his cat, Jay.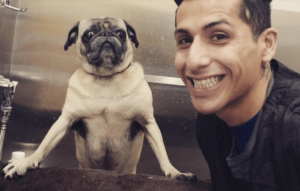 Gabriel recently moved back to Florida from Chicago. He has 10 years of grooming experience and 6 years of grooming pets professionally. Gabriel grew up with many different types of pets in the household. He has a total of 5 dogs (Max, Gucci, Flaca, Piper, and Elsa). Throughout his career, he's managed 2 grooming salons, that allowed him to grow his knowledge and experience and opened the doors for him to work in a private salon in the heart of downtown Chicago. During his time in Chicago, he had the opportunity to work with a variety of animals and celebrity pets. Gabriel takes pride and joy doing what he does. He is very driven and passionate about making sure that your pet has the loving, tender care they deserve. Always, ensuring that they have a magical experience while in his care. During his spare time, he loves to spend his days at home with his furry friends or at Disney making magical memories with his loved ones.