Affordable Pet Hospital Staff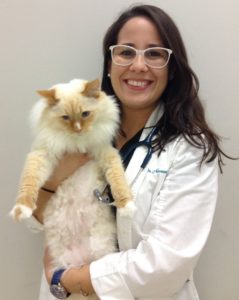 Dr. Alejandra Navarro attended Iowa State University where she obtained her Bachelor's in Animal Ecology. She then graduated from Ross University School of Veterinary Medicine. Her main interests include internal medicine, ophthalmology, and emergency care. She is a member of the AVMA, and VIN. Her hobbies include hiking, particularly back home in Puerto Rico, spending time with her animals (Ziggy, Frida, and Taquito), and traveling with friends.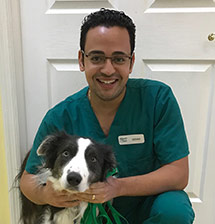 Veterinary Technician
Ibram was born and raised in Egypt. He went to school and became a Veterinarian in Egypt. He graduated from Vet school in 2012. He moved to the USA to achieve his goal of becoming an American Veterinarian. He has worked in the Veterinary field since 2008. He loves animals, wildlife, and music. Ibram is a very positive person and is always sharing his friendly smile with team members, customers, and patients.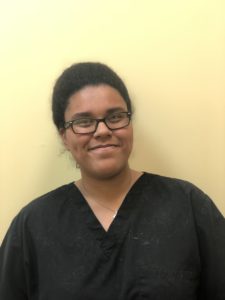 Veterinary Technician
CJ is from Puerto Rico and moved to FL in 2012 to go to school. She graduated from Saint Leo University with a BS in biology and minored in psychology. She worked and volunteered in clinics back in Puerto Rico and now works and volunteers at SPCA. Her goal is to go to vet school soon. Her favorite animal to see in the clinic is K9.
Veterinary Assistant
Luke was Born in NY but raised in Tampa, Florida since the age of 3.
He currently attends the University of South Florida majoring in integrated animal biology and plans to go to vet school to specialize in exotics.
Luke has two pets; one retriever mix named Koda, and one domestic short hair named Purp.
He has also been volunteering in the animal field since he was 14.
Luke is a certified veterinary assistant, received at Tampa Bay technical high school.