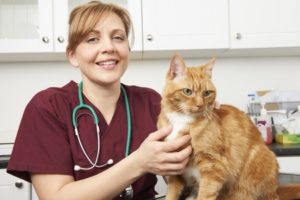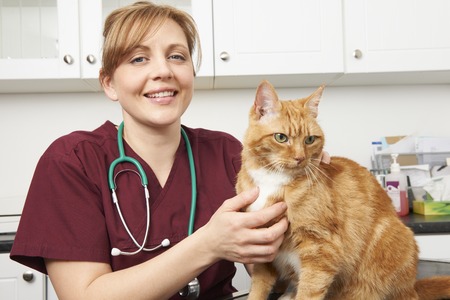 The coronavirus pandemic has made common errands more difficult, including your pet's regular visit to the vet. Fortunately, it is possible to enjoy a socially distanced vet visit and get your pup or cat the care she needs. 
Ask About Curbside Care
Just like clothing retailers and grocery stores, veterinarians have adapted to the times by offering curbside services during the pandemic. You may be able to drive up to the clinic at the time of your appointment and wait for a staff member to examine your pet from the comfort of your vehicle. 
This curbside method keeps everybody socially distanced and prevents heavy foot traffic in the clinic itself. If the curbside visit uncovers a more serious issue that requires the vet office, you can head inside. 
Opt for Essential Services Only
Many medical services, including veterinary care, are only offering essential services until the dangers of COVID-19 diminish. Non-emergency care like spaying, neutering, and annual wellness exams can often be delayed for otherwise healthy pets. 
Consider whether your pet's vet visit can wait a few more weeks or months. If it can't, call your vet and ask about the best ways to follow coronavirus procedures during your office visit. You may be asked to wait in the car until your pet's appointment time, wear a mask, and other precautions. 
Try Telemedicine with Your Vet Clinic
Telemedicine has emerged as the secret weapon for doctors and clinicians who need to see their patients — safely and from a distance — during the pandemic. Many vets now offer telemedicine as well as using webcams and smartphones. These remote visits allow the vet to see and examine your pet and ask you relevant questions, all without the need for an office visit. 
Thanks to telemedicine, your vet can prescribe medication without a clinic visit, provide advice and treatment information, and determine if a future clinic visit is needed to address any problems. 
Affordable Pet Hospital is here to offer safe, socially distanced vet care to pets in Tampa, Florida, throughout the pandemic. Our Pet Vet Express makes it easy for our patients to receive accessible, affordable vet care. Call (813) 991-9898 to learn more and schedule an appointment. 
https://newtampapet.com/wp-content/uploads/2022/06/05783415.png
0
0
affordablepet
https://newtampapet.com/wp-content/uploads/2022/06/05783415.png
affordablepet
2021-01-15 17:42:57
2021-02-17 17:46:30
How To Do a Social Distancing Vet Visit