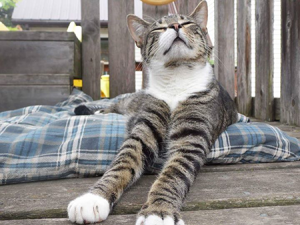 Client Testimonials
I had an such a great experience at Affordable Pet Hospital, which deserves a 5 star.

My pet was very sick and when I called they were all booked. Joey was extremely helpful and was able to accommodate me by fitting my pet in their booked schedule. I am so grateful and pleased, he was able to get us in because my dog was able to get the proper care/treatment she needed.

The staff/doctor are amazing, friendly and professional. I highly recommend booking your next appointment with APH.
They gave Sushi wonderful care during our visit today. Staff was caring and friendly.

Posted by Tracey Pate on May 2021
Today was my first experience here. I called them yesterday and they were able to see my dog today. He got everything he needed and set up for neutering next week. I really like how you're able to get an appointment so quickly. I found their pricing to be very affordable, as their name states. Front desk was awesome and very nice.
Professional, friendly, and most important they took great care of my dog.
I will bring my other animals here and would definitely recommend this business.

Posted by Tim Amanda on May 2021
Joey at the front desk was very helpful and kind. I felt very sad for my cat who was in a lot of pain after receiving two shots and Joey reassured me that it was normal for cats to react like that and he had a similar experience. It's hard to see your animals in pain because they are like your children so to have some comfort is really appreciated. I would definitely visit again for the kindness of the staff (Joey, the vet tech Devon and the manager on duty)

Posted by Aimee Jaimes on May 2021
The staff and the Vets are amazing. They are friendly and caring. This has been the first vet that has actually gotten to the bottom of our dogs ear infection. The treatment plan is affordable and they truly care about the dogs well being. Can't say enough good about them!
This place is amazing and was great with my cats. My cats are not pleasant animals so I am very thankful for their professional handling and understanding when it comes to feline temperaments. I highly recommend. Thank you guys

Posted by Candice Sibilia on May 2021
Bella, my Bernese, has an allergic reaction all over her body, and everyone at the vet was SO kind to her! The vet tech went above and beyond to make her feel comfortable when getting her hair shaved! 🙂 thank you for everything! She is very happy!
Very Professional & Great Service.

Started visiting this office about a year from now and all I can say is Thank you! For all your help & patience, for taking care of my doggy-son Frenchie. You guys have provide me with a magnificent service. Calling after each appointment to follow up to see his progress after the visit.

The staff is GREAT!! It can be graded a 100% And Joey, omg such a sweet heart. Thank you so much for being an amazing person in this world. Thank you so much for your help, patience & understanding

Posted by Yesy Figueroa on April 2021
Being new to Tampa, I recently had to search for new vets for my two dogs. After calling here and speaking with Joey, it was easy to decide that this is where I'll be bringing my pets from now on. They are extremely thorough and all the employees there are invested in the well being of my babies.

Posted by Chloe Sullivan on April 2021
Fast, professional, and affordable Joey was very helpful in getting me an appointment ASAP and provided excellent patient and owner care.

Posted by Stephen S on April 2021
The prices are low compared to others in the neighborhood. Not all exams are required when updating shots and ect… always ask about this if you are looking to save a little extra money.

Posted by Amber Kjoberg on October 2020
My dog had an eye emergency, and they were able to squeeze her in for a same-day appointment. It was our first time going here, but it wont be our last. Facility was very clean. Staff was nice & welcoming. Plus, prices were really affordable. I only paid $160 for the total visit which included the office visit fee, my dogs medication, a rabies vaccination, and a flee treatment!

Posted by Bril Morenita on September 2020
They were amazingly priced and really fast. Very nice and easy to talk to people. Loved them.

Update:
I returned 3 months later and they have been the first vet to finally give me an answer on my cat. Turns out he has a resistant strain of bacteria which has been causing his UTIs. He's been having them off and on for years and no one once said this. I've done every test you can and no one bothered to think of this. Before the vet even took him back to test him she said she thought it was a resistant strain. 2 1/2 years and four vets before this one. I absolutely love them for this! If I could give them more stars I absolutely would! 🙂

Posted by Kyela Ren on September 2020
I don't write reviews often but I felt it necessary to write this review. One of our 5 dogs has Hyperkeratosis otherwise known as hairy feet disease. This is where his feet grow extra hair and what looks like extremely large calisus. If you were to compare it to something I would say his feet look pretty similar to the "Tree Man". This isn't a very common disease and there is no cure just maintenance to make him as comfortable as possible. Our appointment was at 9 am on Friday We get the hospital and the staff gets me and my dog into the room. We don't wait long and the techs and vet come in and start talking to me about Larry (our dog). Larry's disease is complicated and many vets do not see it or treat it that often. These wonderful women sat with me on the floor with Larry and comforted me and him by reassuring us that they would do everything they could to make him comfortable and feel better AND that we would come up with a treatment plan for him. Something our other vet didn't do. I left Larry at the vet that day so that he could be sedated and get treatment, blood work etc. I picked Larry up around 530 that evening. The doctor came out and went over all his meds and answered all my crazy questions and concerns AND she did it was such compassion. She took her time and Explained everything. The staff here at this hospital are amazing. They treat you and your pets like family. I would recommend them to everyone.

Posted by Robyn Gould on August 2020
Going to the vet has always been a tough experience for me and my dog because he has such horrible anxiety and I hate seeing him so upset. This was by FAR the best vet experience my dog has ever had. They were so patient with him and understanding of his anxiety. He didn't leave feeling traumatized and the staff never once became frustrated with him (which has happened with other vets..). We are so happy to have found a vets office who genuinely cares about my little guy as much as I do!

Posted by Ashley on August 2020
Everyone in the office is nice and very professional. Had to get a Health certificate and the Vet explained everything to me. Would definitely come back, they also have grooming for my fur baby.

Posted by Mariela Colon on August 2020
Our big boy was very good and relieved great care. Love the app to keep up with all care and treatments. Thanks so much.

Posted by Colleen Starnes on July 2020
I researched multiple vets prior to choosing Affordable. I was pleasantly surprised by what others write & their testimonies.

The entire staff was fast astir pre-visit, during the appointment and with post appointment follow-up.

I was so pleased I gave a recommendation to Robin @ Good Behavior Dog Training (our dog's trainer).

Don't hesitate, book your appointment with APH. You'll be glad you did.

Posted by Peter Halpern on July 2020
We are new to the area and brought in our 15 yr old dachshund in for a visit as she recently began having a few issues. Even though we couldn't go in with her, it was obvious from the intake that they were kind and attentive. Our girl was examined and we were provided a reasonable estimate. When she was done, the doctor called us to thoroughly review the findings. She made sure we were well informed and understood everything. Her visit came in under the estimate, even with two medications. When they brought her out, she was not acting the least bit anxious and the technician reviewed her medications again so we had a second opportunity to ask questions. I can not recommend this office enough! This is the place for our babies from now on!

Posted by Isabel Darling on July 2020
First time here. I called and they were able to fit me in the same day. Very short wait time to be seen by the Doctor. Staff was very friendly and the prices were reasonable

Posted by G Williams on July 2020
I am happy for this opportunity to write a review. I was a new patient with sick dog and got an appointment almost immediately. They took Covid 19 health measures, which included picking up and dropping the dog outside. I was pleased with the testing, treatment, and follow up communication.
The staff is loving, they seem to have a special touch. My dog is not sociable and does not do well with strangers. His previous visits to the vet have always been a battle, but he was fairly comfortable with both employees we met. The drop off was the easiest ever and we picked up the happiest dog. Much appreciation to the staff!

Posted by Shirley Mayers on July 2020
The vet tech was knowledgeable about my dogs condition. They gave me great service and provided my dog with good experience. They had to deliver bad news to me but I appreciate the fast and reliable

Posted by Trice Reading on May 2020
I took my girl there about 3-4 weeks ago. She had a really bad skin infection that was causing her to constantly scratch herself like crazy 24/7. Well I will say I'll be coming back to this vet. They went above and beyond to take care of her and were so transparent and polite on the phone of what they were going to do and what they suggested. My dog went from constantly scratching and losing hair left and right to now she's able to actually sleep a full night without scratching herself. Not only that but her hair is back too! I'll definitely be going to this vet from now on. Thank you!

Posted by Donald Buffaloe on May 2020
They were amazingly priced and really fast. Very nice and easy to talk to people. Loved them.
Great vet and staff! Got our puppy on a wellness plan with this vet and couldn't be happier! Our fur baby is in the best hands with the entire staff here.

Posted by Kristin Coffman on April 2020
I took my oldie but Goldie here and they treated her so well! She came back so happy and taken care of. Joey helped us out so well and made my dog feel like home (: This will definitely be my vet from now on!

Posted by Nathalie Simpson on April 2020
The team here is great! They always address our needs and always get us on the schedule ASAP. I also appreciate that they are not pushy with treatments and give honest recommendations for each of my Yorkies!

Posted by Golnaz Reihani on April 2020
Friendly caring vet that includes pet and family. I recommend highly

Posted by Wendy Blank on March 2020
Everyone at Affordable Pet Hospital is so friendly, professional, and kind. Whether I am going there for regular appointments or stopping by to pick up medications, they are always wonderful to work with. Their prices are very reasonable and with their wellness plan, even more affordable.

Posted by Katrina Balentyne on March 2020
Very happy I took a friends suggestion to make Affordable Pet Hospital my dogs permanent vet. The staff is very kind and professional, and on one occasion even stayed way past closing hours to make sure my dog was going to be okay after he got sick. Also, their prices from what I've gathered are very reasonable. I opted into the puppy plan and it has definitely paid for itself over time! Highly recommend!

Posted by Allie Choate on March 2020
The office was clean and felt welcoming. You can tell the technicians you see prior to meeting the vet herself love their job and what they do for animals. The vet is also extremely kind and was very knowledgeable. They are also very flexible by telling you exactly what you need and what you may not need but have the option for. I brought a 4 month old kitten here and the prices weren't bad for the area and I feel better knowing he's being taken care of by people who love their job and animals.

Posted by Shay Murphy on March 2020
The staff is so wonderful and friendly here. It was my first time here and Joey was super helpful as well! I even brought my second cat the next day to get her checked as well! They made me feel welcome and comfortable and made my cats feel safe.

Posted by Savanna Walsh on March 2020
They were great from scheduling the appointment to getting in the lobby and did a superb examination on my pup. Completely awesome staff there

Posted by George Banks on March 2020
Really good with price compared to others. I've called quite a few times with questions and they've always answered my questions.

Posted by Amilkar Valenzuela on March 2020
Very affordable service. Staffs were nice and helpful.

Posted by Y L. on February 2020
Brought my puppy in there and they were great with her. Very helpful and informative and the cost was very reasonable! So happy with our visit and that we've found an excellent place to bring her to for all her medical needs!

Posted by Ruby Loverlady on January 2020
Amazing staff and good price

Posted by Verónica Rangel on January 2020
Very friendly staff that treat your animals great! Would definitely recommend. The follow up call was nice too, really shows how much they care

Posted by Peri Keys on December 2019
My BIG cat Beau Beau(Maine Coon) was sick and we needed to find a Vet close by in New Tampa. We were very lucky to have found Affordable Pet Hospital on Cross Creek. The staff was amazing and Beau Beau will make a full recovery! My husband and I recommend this Vet and appreciate the loving care provided by Dr Neves, Makayla, and the office staffer Janet. Thank you!

Posted by Lori Fraser on November 2019
They really take care of pets and clients as well. They take their time and make sure you understand every detail. Janet answered all my questions and explained everything with details, I greatly appreciate her dedication. Dr. Neves was very helpful and altogether I had a great visit. Looking forward to keeping mi pet healthy with them.

Posted by Velod on November 2019
The staff was friendly and patient. Especially Donique who was so informative and knowledgeable.

Posted by Georgia Alkhatib on November 2019
Dr. Neves and her assistant Mikayla and Joey are the best. They're so knowledgeable and nice.

Posted by Hilda Rosado on November 2019
I took my kitten Maliwan here, because she had a pretty gnarly looking eye infection. Our tech, Mikayla was one of the friendliest people I've ever had the pleasure of working with and Dr. Neves was able to diagnose her within just a few minutes! They also hooked me up with an amazing payment plan that will cover all of my kitten's needs. I'm definitely going to bring the rest of my fur babies here for their next checkup!
The facility is very clean, every employee I've met is a sweetheart and, as said in the name, it's incredibly affordable! Bring your pets here, they really have a passion for helping out animals and their humans!

Posted by Lamont Othman on November 2019