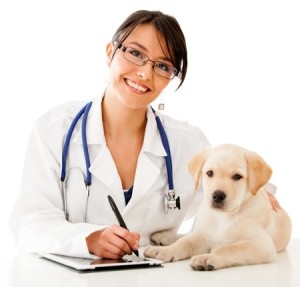 You love and cherish your pet just as much as your family and friends, so don't skimp when it comes to your dog's or cat's wellness plan. But considering that the PPO from your employer doesn't come with an option for pet coverage, how can you guarantee you pet receives the best possible medical care?
At the Affordable Pet Hospital, we offer a range of puppy, kitten, adult canine, and adult feline wellness plans that cover everything from comprehensive exams and office calls to vaccines and dental cleaning. Choosing a wellness plan is the best thing you can do for your furry friend, and here are the top five reasons to prove it!
Protect Your Pet
Just like a kindergartener heading to school for the first time, there's a whole world of germs and disease out there, and your pet of any age needs protection! By choosing a wellness plan, your pet will have access to vaccines for rabies, distemper, lepto, corona, boretella, lyme, and influenza. Feline wellness plans also offer the FVRCP and feline leukemia vaccine.
Keep Your Pet Young
Adult canines and felines age at a much faster rate than humans—a full six to eight years for every one human year. This makes it even more necessary for your pet's vital organs and evolving body to be regularly examined and monitored. With services such as examinations, vaccinations, laboratory testing, and even dental cleanings, radiographs, and extensive blood work, a wellness plan will keep your pet looking and acting young.
Be Proactive, Not Reactive
Above all, the best way to maintain your pet's health is to handle it proactively. Use all that our wellness plans offer to take extra measures for your dog's or cat's wellbeing before a problem even exits! Such preventative measures, like parasite screenings and regular exams, will keep your pet in ultimate health and discover any issues early enough to manage them effectively.
Ensure Personal Care
With a wellness plan at Affordable Pet Hospital, you know that the same professionals are looking after your furry friend each and every time you visit. Just like it's best for your own doctor to understand your history and appreciate the individual nuances of your health, your pet deserves the same form of personal care.
Peace of Mind
One of our wellness plans will cover your pet's health and safety even after business hours. Rest easy knowing that you can enjoy a low, affordable emergency room co-pay after hours, plus a reasonable co-pay for specialty exams.
There's no better time to purchase a wellness plan for your pet, because you will also get a free microchip with the purchase! For only the price of a wellness plan you can also protect your pet in the case that he ever runs away or gets lost. Our state-of-the-art microchips at the Affordable Pet Hospital utilize Google for tracking so that anybody can easily access your email and phone number using the identification on your pet's collar.
For the complete health and safety of your best four-legged friend, don't wait any longer to invest in a wellness plan.
https://newtampapet.com/wp-content/uploads/2020/06/logo5.png
0
0
affordablepet
https://newtampapet.com/wp-content/uploads/2020/06/logo5.png
affordablepet
2016-01-26 07:12:00
2016-02-05 15:16:57
5 Reasons to Consider a Wellness Plan for Your Pet