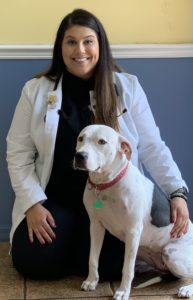 One of the big fears that people have at this scary time is who will care for their pet if they become ill and have to go to the hospital. One option that you have in these times, or anytime you will be away from home, is to board your pet. While there are many places where you can leave your pet, leaving them in the care of a vet is your best option. Here are the top benefits of boarding with a vet.
Healthy Diet
Some kennels do not allow for special diets. They also may use very cheap pet food to take care of your pet. A vet will honor your pet's special dietary needs. They will make sure that your pet gets all of the nutrition that they need in a healthy, balanced diet.
Less Risk of Disease
There are a lot of diseases that pets can carry, especially if they have not been kept up to date on their vaccinations. When you use the standard kennels to board your pet, you have no guarantee that they will keep your pet healthy. They may have other pets there that were not vaccinated or who are sick. These diseases can spread quickly in a kennel. Kennel cough is just one example.
But when you board your pet with a vet, you can be certain that they have taken all precautions to keep the pets in their care healthy. The vet will not allow any pets to be boarded that are not vaccinated and healthy. 
Emergency Services
If something happens to your pet while they are at a kennel, they may not be able to get fast medical treatment. When you board with a vet, there is always someone on staff to help your pet if they become injured or ill.
If you have a pet that you need to board in the near future, contact us today for more information or to schedule.
https://newtampapet.com/wp-content/uploads/2020/06/logo5.png
0
0
affordablepet
https://newtampapet.com/wp-content/uploads/2020/06/logo5.png
affordablepet
2020-03-15 15:56:46
2020-03-31 15:58:02
Top Three Benefits of Boarding with a Vet