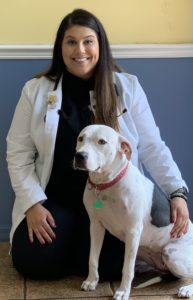 Few things are more distressing than coming home from your travels to find your pet sad, miserable, or even sick or injured. For the sake of your pet, as well as for your own peace of mind, it's important to be cautious about where you board your pet. The best solution is to board your pet with a veterinarian. Here's why.
Complete Medical Care Onsite
When you're away, you want to be sure your pet doesn't suffer from illness or injury. By boarding with a veterinarian, you avoid this. If your pet is having any unusual symptoms, the staff notices them and reports them to the vet, who provides timely treatment as needed. This is especially important if your pet already has medical conditions or if it's getting older.
Attention to Your Pet's True Needs
Too many kennels do just what's necessary to keep your pet quiet. Even the better boarders often don't really know what your pet needs. But when you take your pet to be boarded with a veterinarian, you can be sure that they will provide your pet with everything they need to stay healthy and happy. That could include the right food, plenty of exercise, and a lot of playtime, for example.
Caring Boarding Staff
If your pet boarding facility is focused solely on turning a profit, the attendants may not care much for your pet. They may have a bad attitude, which your pet can sense, or they might even fail to take good physical care of them because they don't care enough to bother. At veterinarian boarding, your pet will always be cared for like a precious being. After all, the primary mission of any good veterinary clinic is to help pets.
When you think about it, there's really no one else better equipped to take care of your pet than a veterinary clinic. If your pet could talk, they would almost certainly request the care and treatment they get there.
https://newtampapet.com/wp-content/uploads/2020/06/logo5.png
0
0
affordablepet
https://newtampapet.com/wp-content/uploads/2020/06/logo5.png
affordablepet
2019-11-15 11:37:37
2019-12-04 11:40:44
Three Reasons to Board Your Pet with a Veterinarian