Affordable Pet Hospital Staff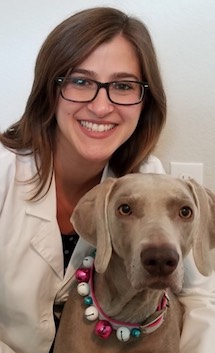 Dr. Diana Munoz joined the Affordable​ Pet Hospital family this summer of 2017. She was born and raised in Puerto Rico where she attended the University of Puerto Rico, Mayaguez. She received her doctorate in Veterinary Medicine from Tuskegee University in 2011. Dr Muñoz has a special interest in soft tissue surgery and internal medicine. She is fluent in English and Spanish. In her free time, Dr. Muñoz likes to spend time with friends, her husband and her furry baby, Maya. She also enjoys traveling, kayaking and obstacle course racing.
Dr. Mussnug is from a small town in Maine. She received her degree in Animal Science from the University of Maine, then went to Ross University School of Veterinary Medicine for her Veterinary degree. Since this school is in the Caribbean, Dr. Mussnug had to do her clinical year at the University of Florida and that is where she fell in love with the state. Since graduating in 2011, Dr. Mussnug has experience in different areas of Veterinary medicine including private practice, shelter work, mobile euthanasia/hospice work, and mobile private practice. Her interests are in general medicine/surgery, behavior, pain management, end of life/hospice care, and alternative therapies. Dr. Mussnug and her husband love the outdoors, traveling, finding new eateries, and hanging out with their fur babies. They have 2 dogs, Killian and Apollo, and 1 cat named Chevy. Dr. Mussnug loves to create bonds with you and your pet, because she wants to be a partner in your pet's health for a lifetime.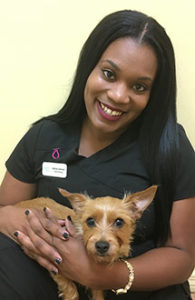 Practice Manager/Veterinary Technician
Zakiya is a busy mom with seven years of veterinary experience. Ever since she was 8 years old, bringing home stray animals, she knew this field would be a perfect fit. She graduated from a veterinary assisting program later becoming a trained veterinary technician. Many years later, her love to teach everyone with the hunger to learn, and the joy she gets from developing other technicians made way her new position in management. When she has free time, she enjoys jet skiing and spending precious moments with her little girl.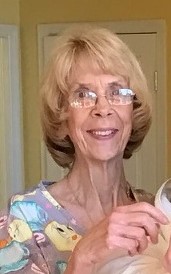 Receptionist
Phyllis has been working in Veterinary practices for 23 years before coming to Affordable Pet Hospital. When not working she enjoys taking care of her family which includes her husband, Carl, two mischievous cats, Trouble and Bugs, and two pampered horses. She also enjoys singing in an ensemble and choir at her Church to fill up the rest of her time.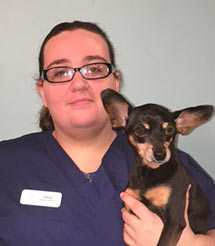 Veterinary Technician
Stacey is currently attending Hillsborough Community College in the Veterinary Technology Program. She plans to graduate in May 2017 and take her VTNE in June 2017 to become a Certified Veterinary Technician. In her free time she enjoys watching hockey (Go Bolts!) and spending time with her three dogs at home, Sophie, Ziggy, and Bosco.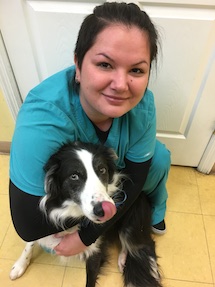 Veterinary Technician
Shonna has been practicing and working as a veterinary technician for three and a half years. She's originally from Lakeland, Florida and she recently moved to the Tampa Bay area. Her hobbies include painting and sketching, or a day at the park.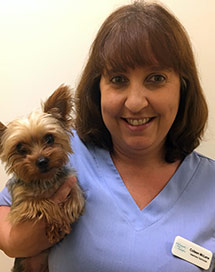 Veterinary Technician
Colleen is a mom who recently moved to Tampa and is a Graduate from Vet Tech Institute in Pittsburgh,Pennsylvania. She has plans to become a Certified Veterinary Technician in the fall of 2017. She has two furry babies names Boomerang and Gator. On her free time, she enjoys spending quality time with her family mainly at Disney World.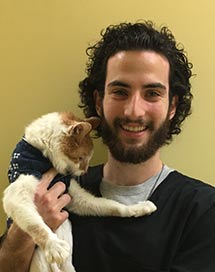 Veterinary Technician
Ryan has spent the last five years working a rather eclectic assortment of positions within the pet care industry. These positions include everything from bathing dogs at a shelter to being a supervisor for a mobile vaccine clinic. He accumulated this experience while pursuing his Bachelor of Arts in History, which he successfully completed in December 2016. Additionally, he has two cats and a dog at home whom he adopted and love dearly.